Trading methods based on duration
In trading, you can choose and trade based on several trading methods that vary particularly by the length of the trades. We recognize several types of trading methods. We start in our article from the shortest ones.
1 # Scalping
Scalpers are traders who spend a maximum several minutes in one trade. Their goal is not homerun, but fast and short trades. They prefer to trade during increased volatility, or in a situation where the market tends to move a lot. They try to enter into the trend and use market momentum. Usually scalpers trade a breakout strategy, where a breakthrough of the market range leads to a strong momentum that moves the market in a given direction.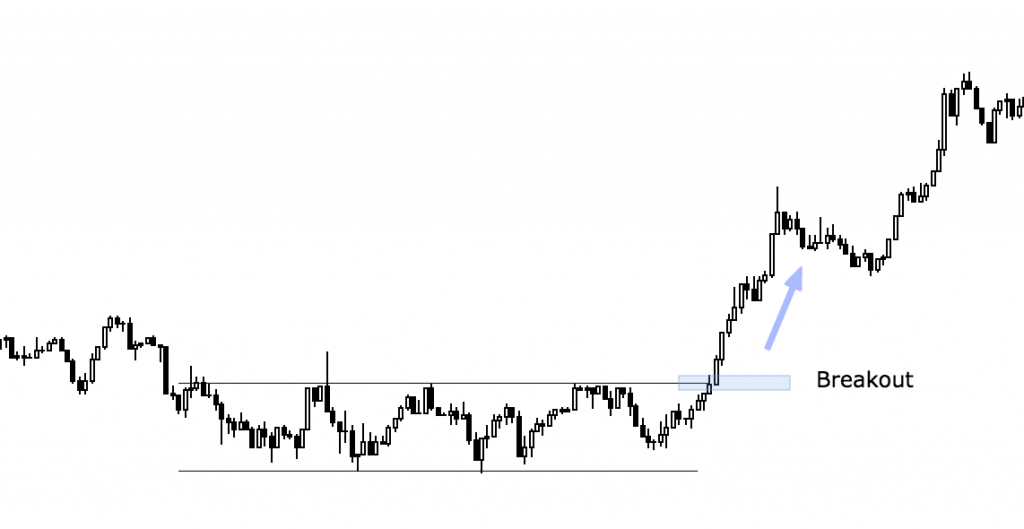 2 # Intraday trading
Intraday trades, like scalpers, trade on the smallest possible timeframe, usually one minute or five minutes. Their trading styles are similar, intraday traders also trade breakouts, pullbacks or, for example, triangles, as well as many other market formations.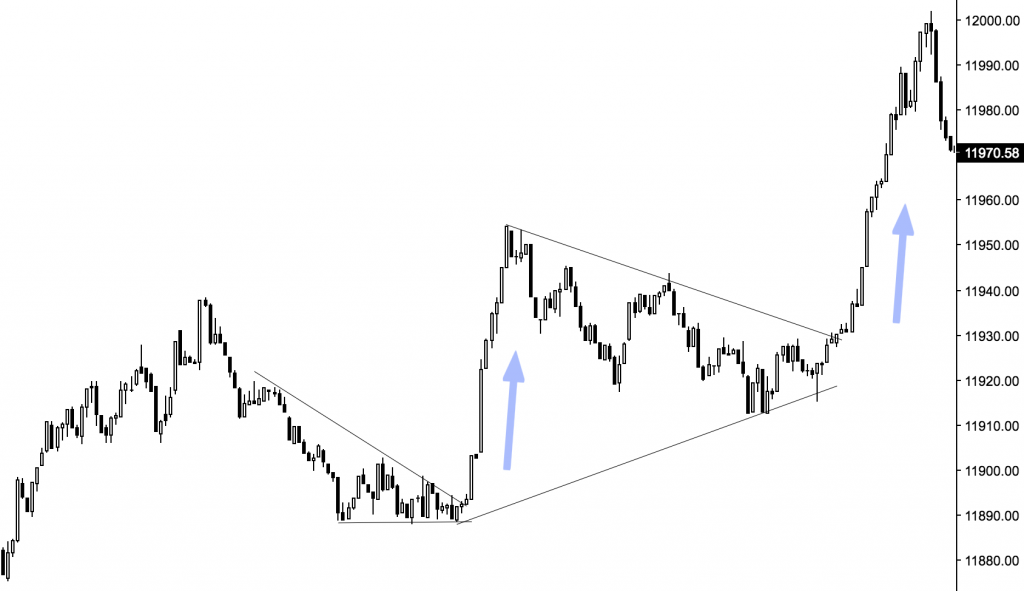 The triangle pattern is particularly common on the German DAX. This very volatile market can reach a truly remarkable distance within a few minutes. This is used by intraday traders who speculate on the breakout of the triangles in the picture, having their pending stop buy orders place. Traders stay in the trade from several minutes to several hours, but the positions are not left opened overnight.
3 # Swing trading
Swing traders usually trade on timeframes from H1 to D1, but it's not dogma. They can also trade on a higher timeframe, but then they are becoming more positional traders. For a swing trader, the higher timeframe has several benefits. The first is a thorough analysis, they follow the market, for example, on daily charts which allow them to analyze longer-term market movements, where they will be able to stay in position for several days, and which also allows them to time the entry to a trade a few days in advance. Swing trading also benefit from many indicators that do not generate at a higher timeframe as many invalid signals as in the case of intraday trading.
# 4 Positioning Trading
Position traders can be found between stock investors who do not trade so actively as previous examples. They buy shares and stay in the trade for several weeks, months or even years. Passive access to trading becomes active only when the investor is looking for interesting trading opportunities where he wants to invest. The goal of the positioning trader is not a quick gain, but a good portfolio of stocks or other market titles that is being built in the long run. We can also include in this category legendary investor Warren Buffett. Below you will find the Berkshire Hathaway shares that belong to Warren. At the bottom of the picture, you can see a time line, and the incredible values the portfolio get ​​over the years.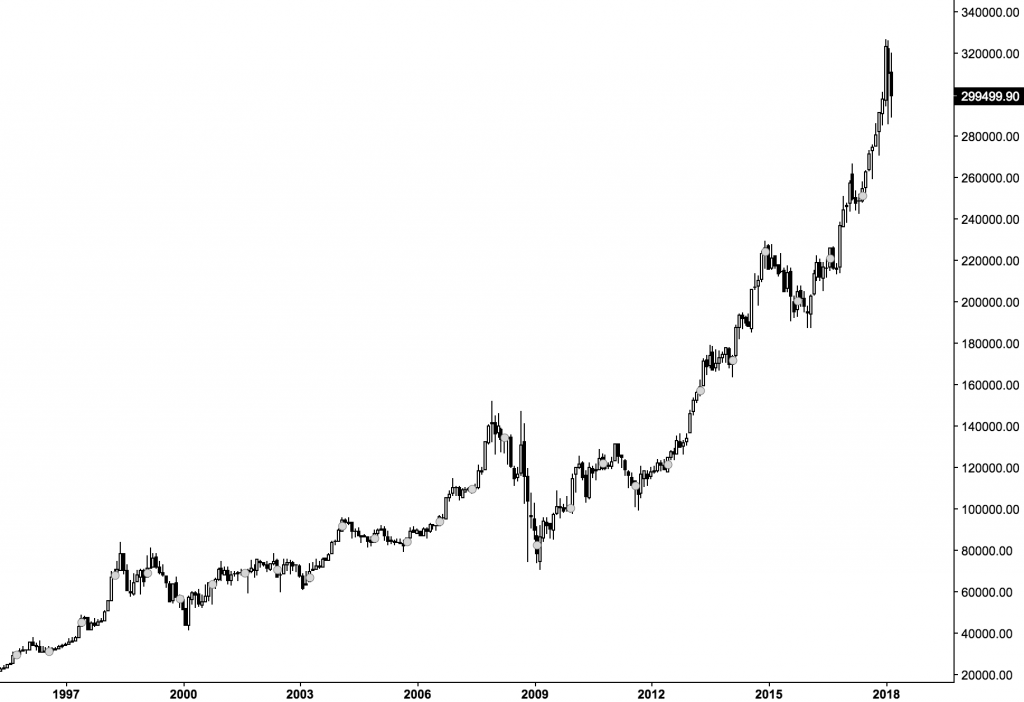 Advices at the end
Tailor your trading approach to the time you can devote to trading. If you have unlimited access to your computer during the day and have enough time to watch minute charts, you can try intraday trading.
if you do not have time, you have a family or a job, you can try swing trading, where you can plan your trades a few days ahead.
Positional trading is not only a domain of investors, but also of other traders who are also investing in diversification in shares or financial markets with expected long-term returns.