I have a feeling that we are now flooded with interesting occasions on the commodity markets. Sometimes, there are moments when I do not hold a single trade as a spread trader. The market simply does not offer anything to me. Sometimes it's exactly the opposite, like now.
Intermarket position
I am still holding my so called intermarket position on soybean oil – sugar spread. Specifically, it is bear spread on soybean oil and bull spread on sugar. Bear spread goes to the side, but I am still keeping it. Market mood is positive for bear spread. But in the future, I will probably move the spread to the next futures contract.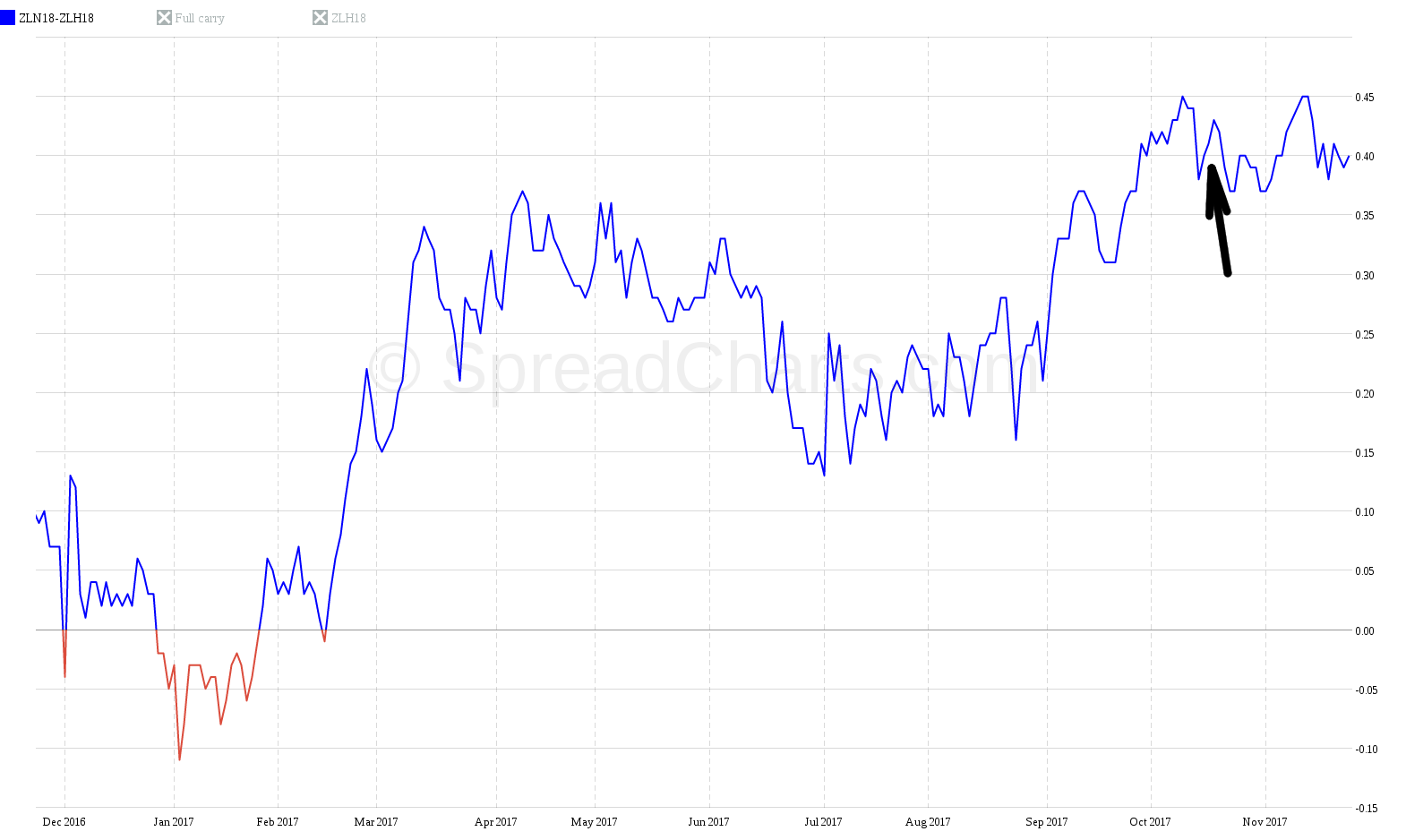 The arrow points to the entry with one contract
Bull spread on sugar makes me happy. My first contract gave me nearly pleasant $ 200. I keep the second contract still in the market.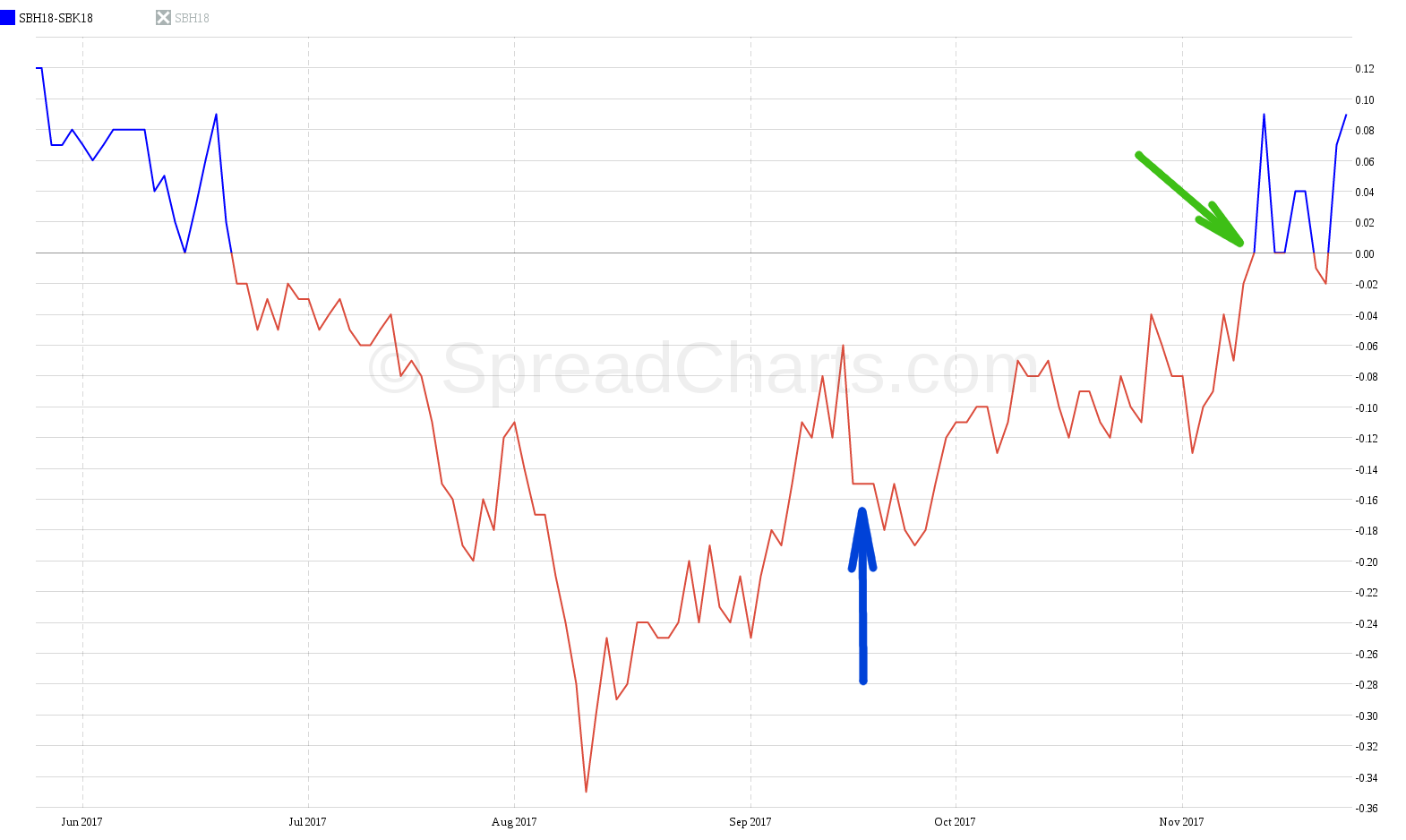 A blue arrow points to an entry with 2 contracts.
The green arrow points to the exit with 1 contract.
Bear spread on beef
In the last spread report I have analysed in details the market for fattening cattle as well as bear spread GFQ18-GFK18. As you can see in the following chart, the spread is developing nicely.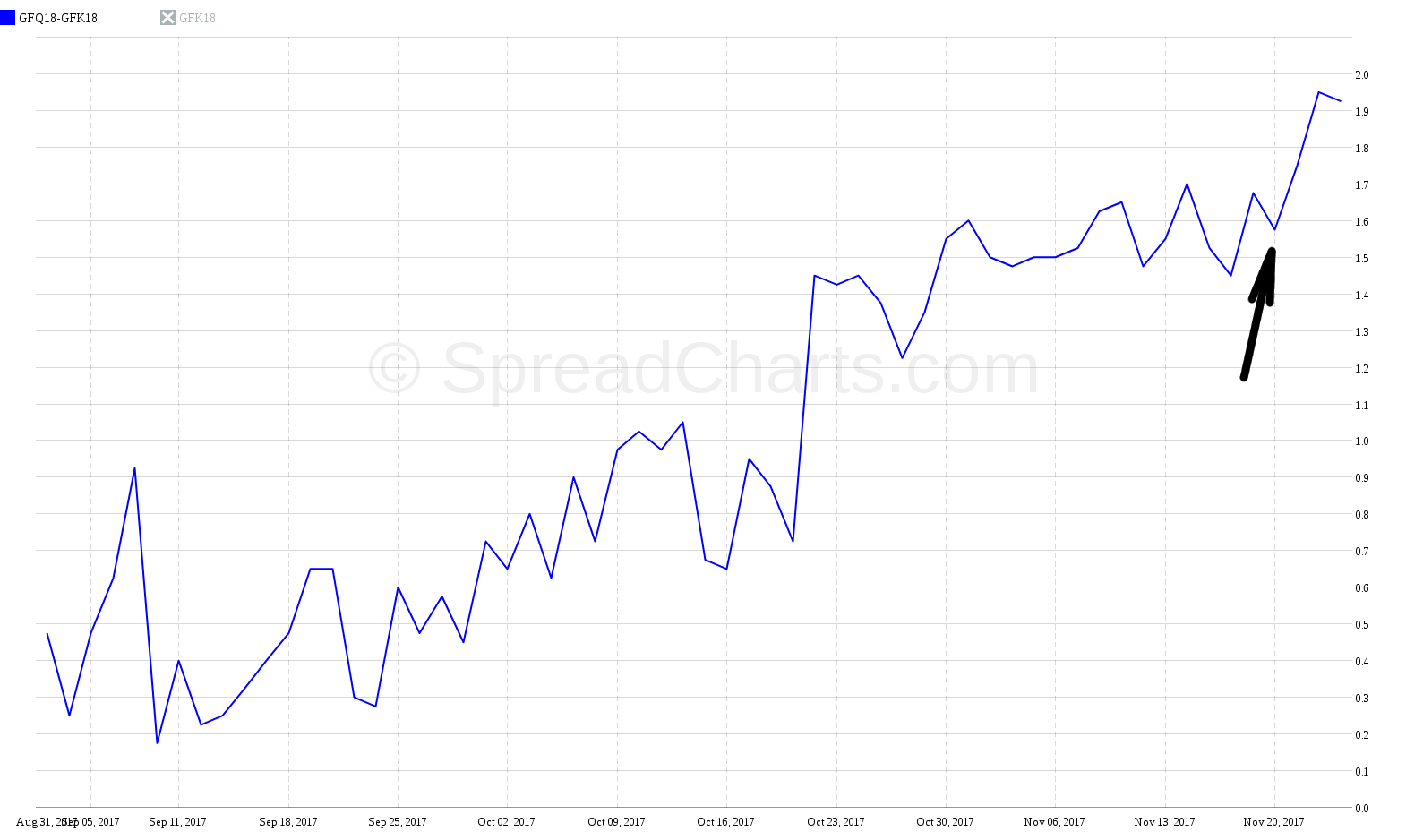 The arrow shows the publication day of the spread report.
I have opened for myself narrower spread GFJ18-GFH18 because the wider spread from the report was too risky for my account. I got out of this position. I proceeded exactly according to the plan I have mentioned in the last report – if the spread falls below zero (returns to backwardation), I close the position. In my video, however, I have emphasized that the wider spread analysed in the report is more favourable, which is so far being confirmed.
Gas
I also monitor the gas market, which I have also analysed several times in the report. Based on a semi-automatic system, I have managed to take advantage of Friday's gas price fall perfectly. Exactly when the contract price hit $ 2.8, I have managed to open a vertical option put spread for a very nice price.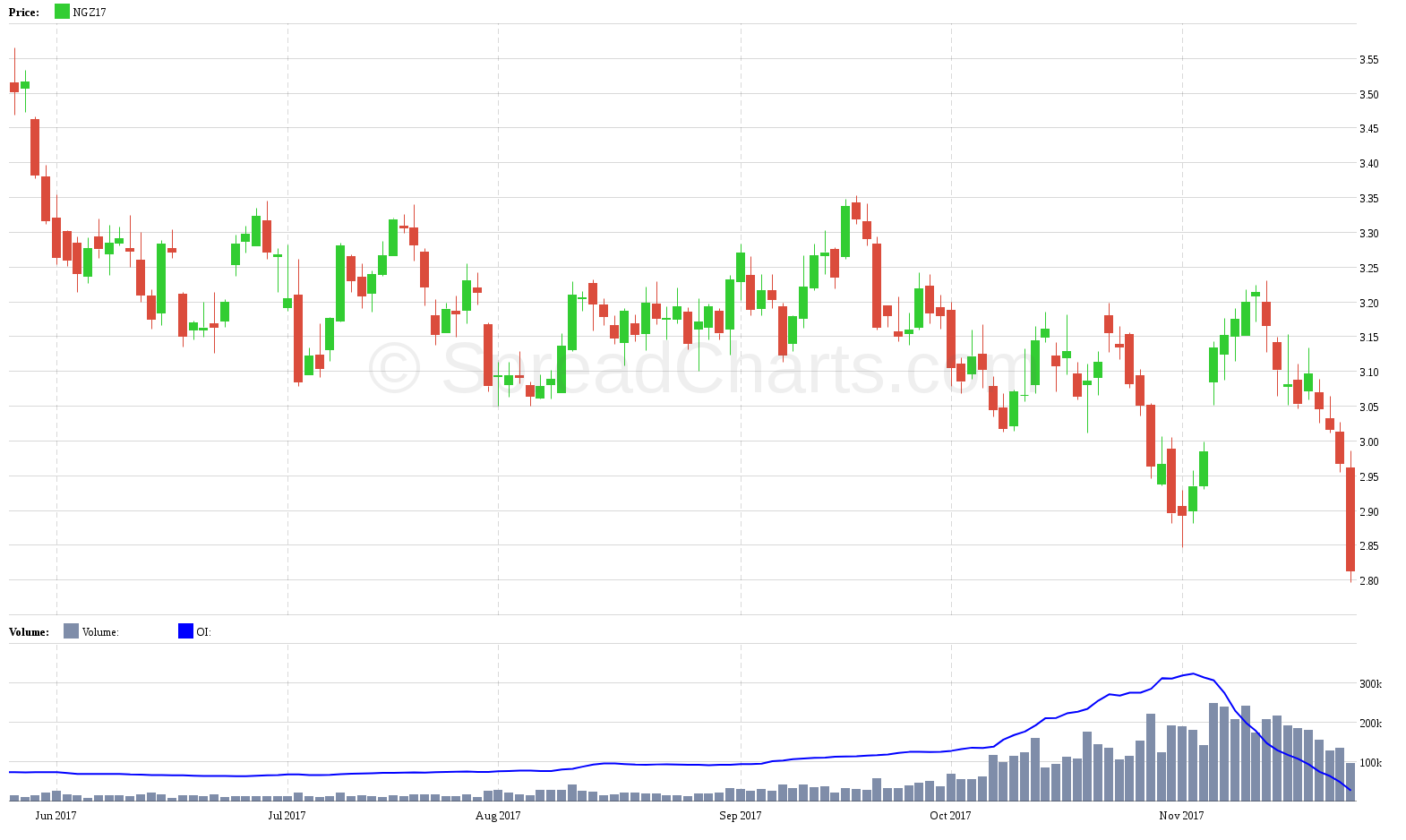 Oil
I watch closely the oil situation, and of course my preview was not missing in the last issue of the report. I have analysed the oil recently on the blog. A very interesting discussion on the fundamentals has begun in the Spread Report discussion forum.
As you may have already noticed, all these opportunities that I have traded or at least watched are analysed closely in the spread reports, which have a comprehensive video commentary. So far, I have never went under 30 minutes😊