Today we look at silver. We have analyzed this market in the last Spread report because we think it is one of the best current opportunities. Not only in the short term, but also in the medium and long term horizon. It seems we are close to the transition of precious metals to the bull market. Let's have a look at some interesting analyses of the market.
Technical analysis
Let´s start with the silver price development. On the chart describing last 5 years (weekly chart) we can find the so-called declining triangles. What is more interesting, however, is that this pattern is repeated even on the short term charts. The same thing we can see on a three-year chart and also on a chart showing the last 6 months (daily chart).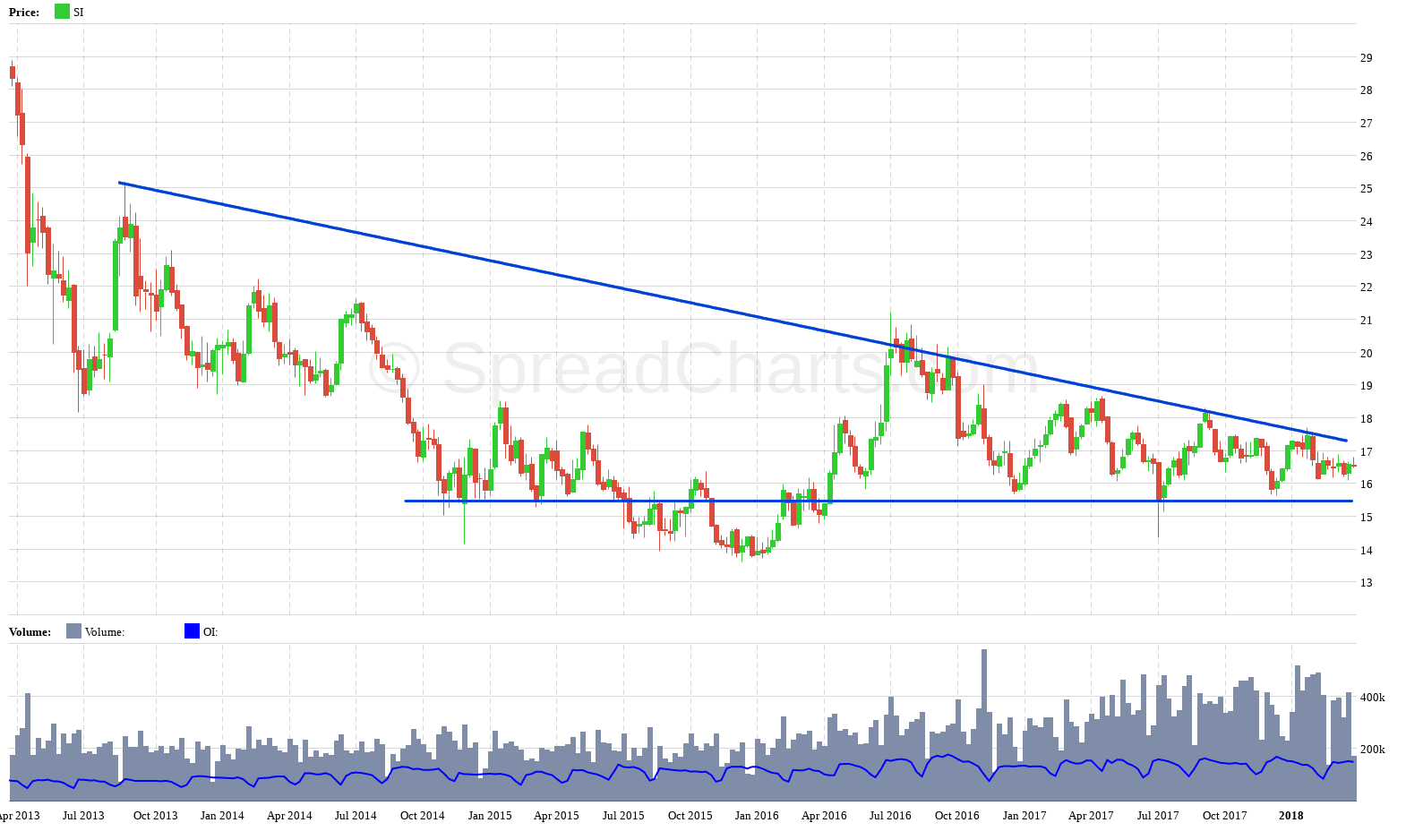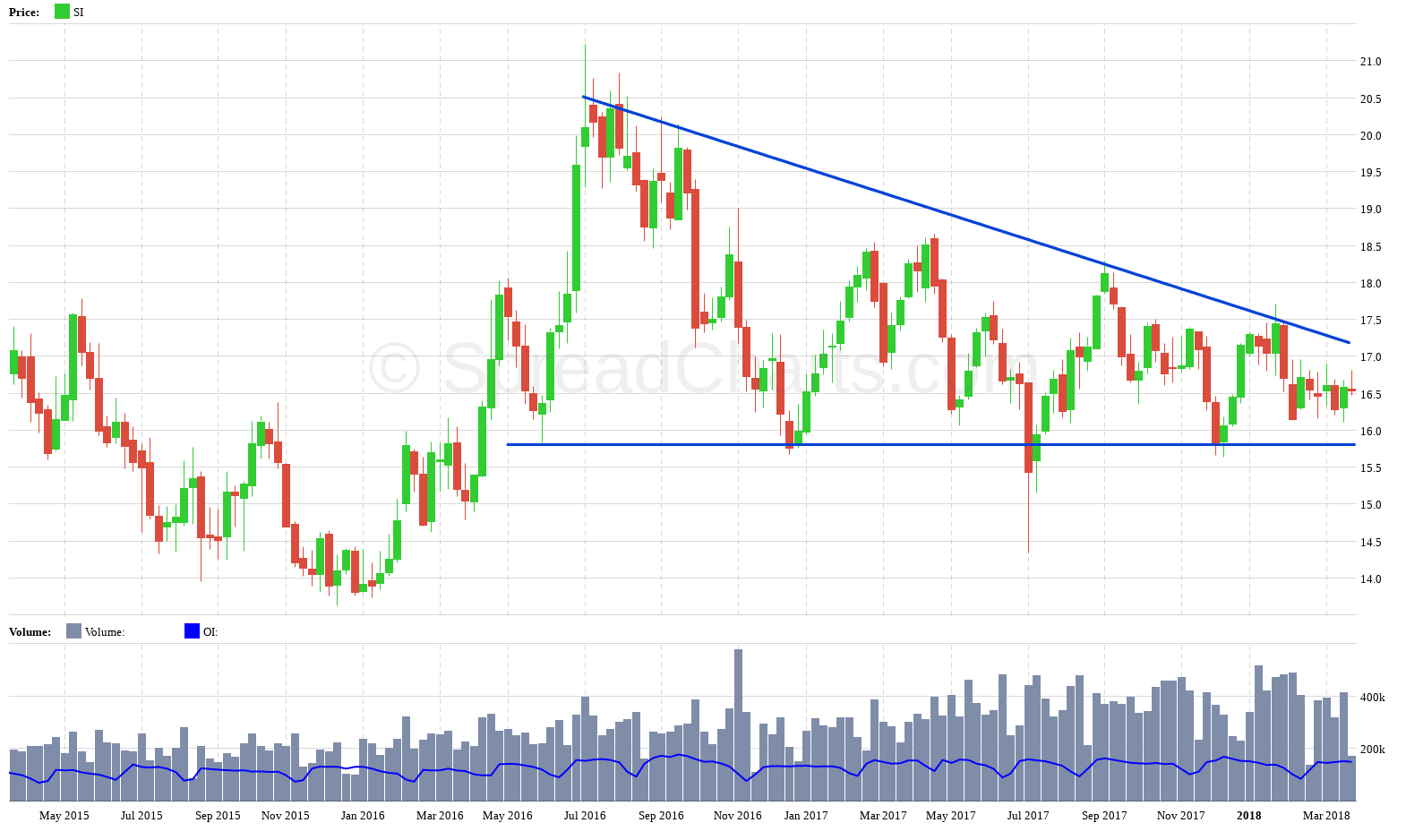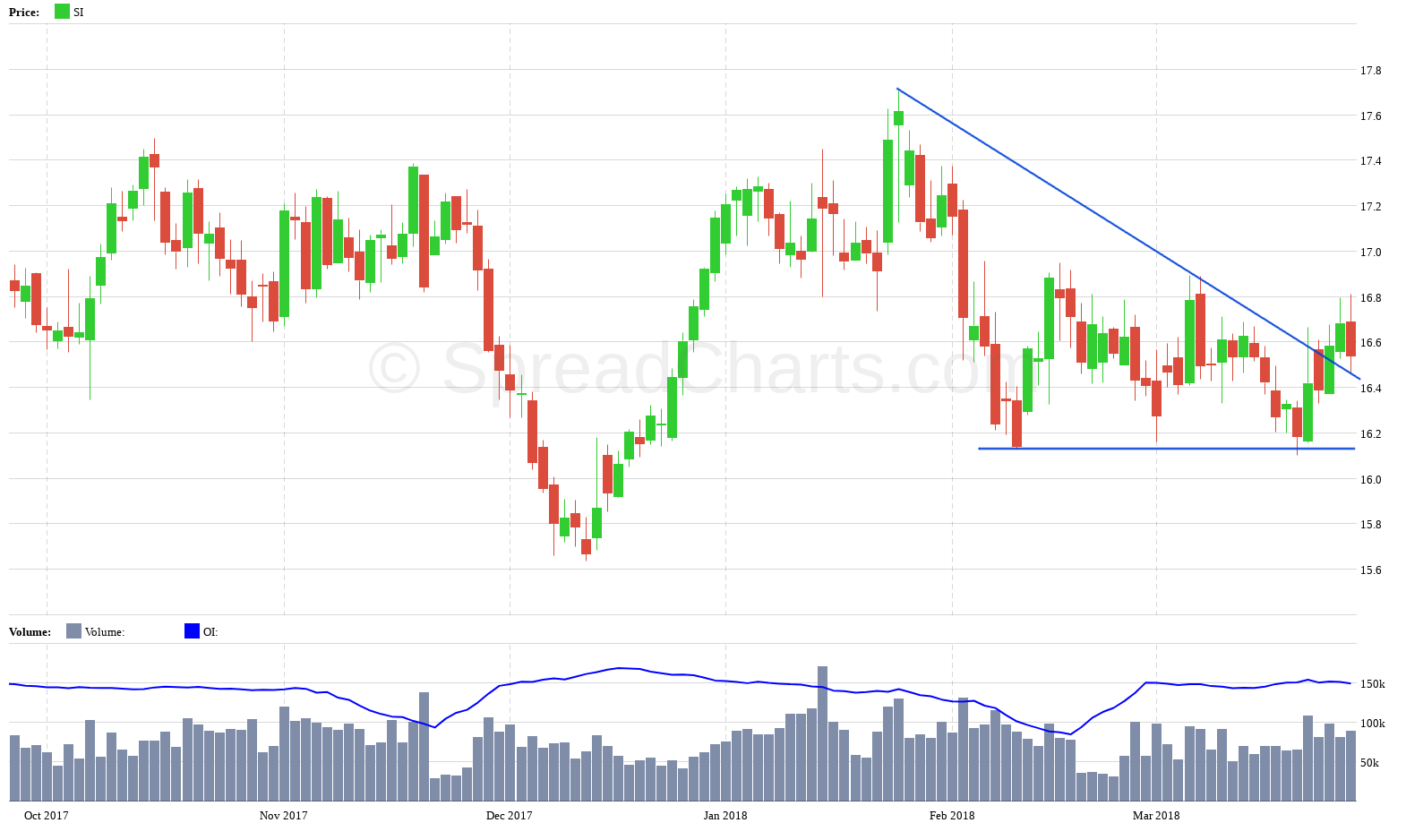 When a pattern is repeated on different timeframes its validity is confirmed more significantly. What does it mean? Silver obviously consolidates wherever it can. The moment comes when there is no more space. And in such a case, there is usually a lot of movement, either up or down.
As shown in the latest daily chart, the price has already reached resistance over a short trendline. Of course, it is not excluded that this trendline will be tested from the upper side and maybe silver will test the support around $ 16. Sooner or later I expect a breakout up. But I do not mean just breaking some other short trendline, I'm expecting to break the long-term trendline from the first chart.
COT analysis
The are several reasons why I expect a change to the bull market. In addition to technical analysis, it is also the analysis of market sentiment. Let's look at the big speculators, where the big money managers belong to. Their positions are extremely short. This means they are heavily pessimistic about silver because they hold a record number of short positions. When we associate such situations with the price, we usually have at least a short growth correction.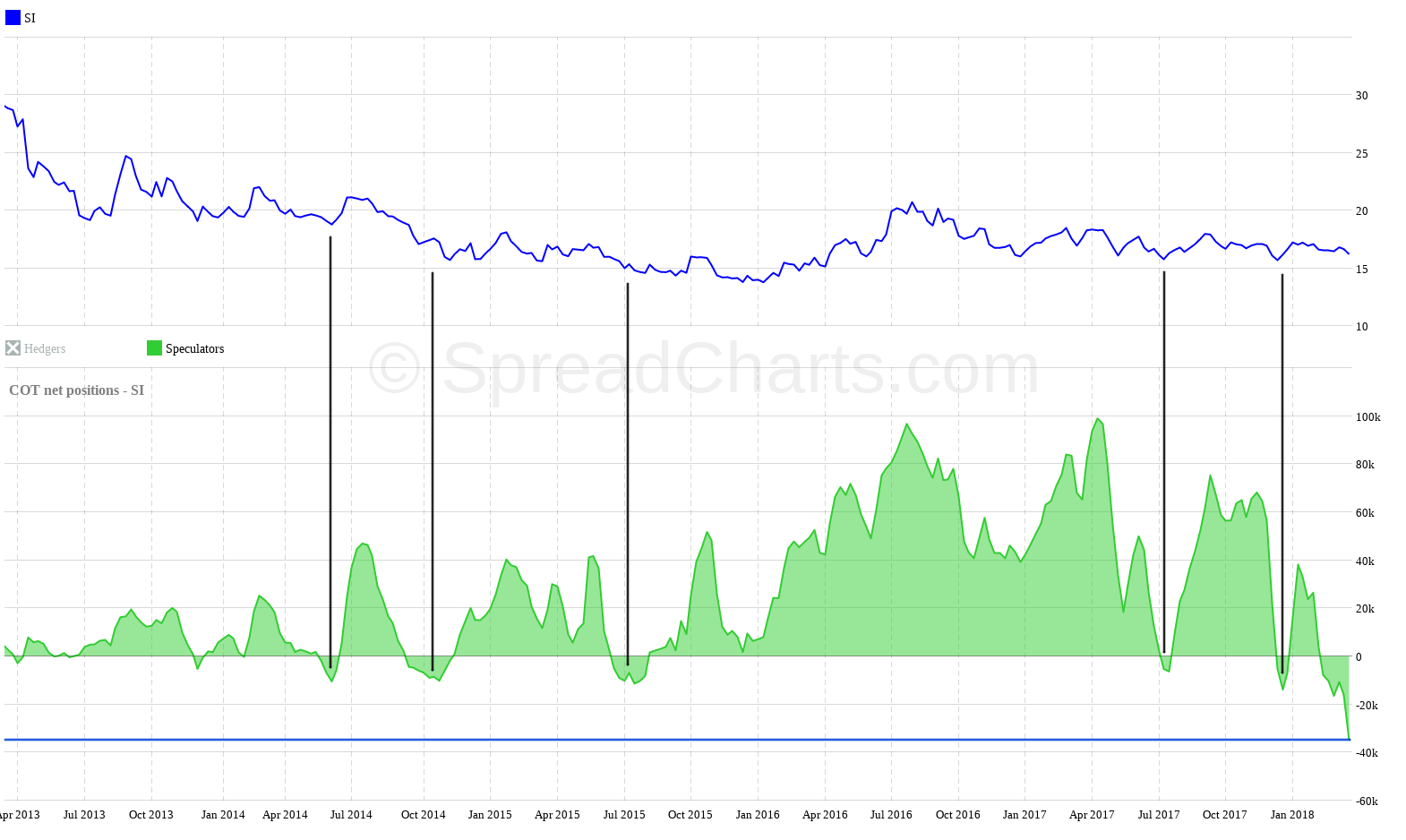 But that's not all. When we see the COT index of positions that also takes into account the market change over time, we find that the group is extremely net short even historically. It is, therefore, only a matter of time when we will not only see growth corrections but turn to the uptrend.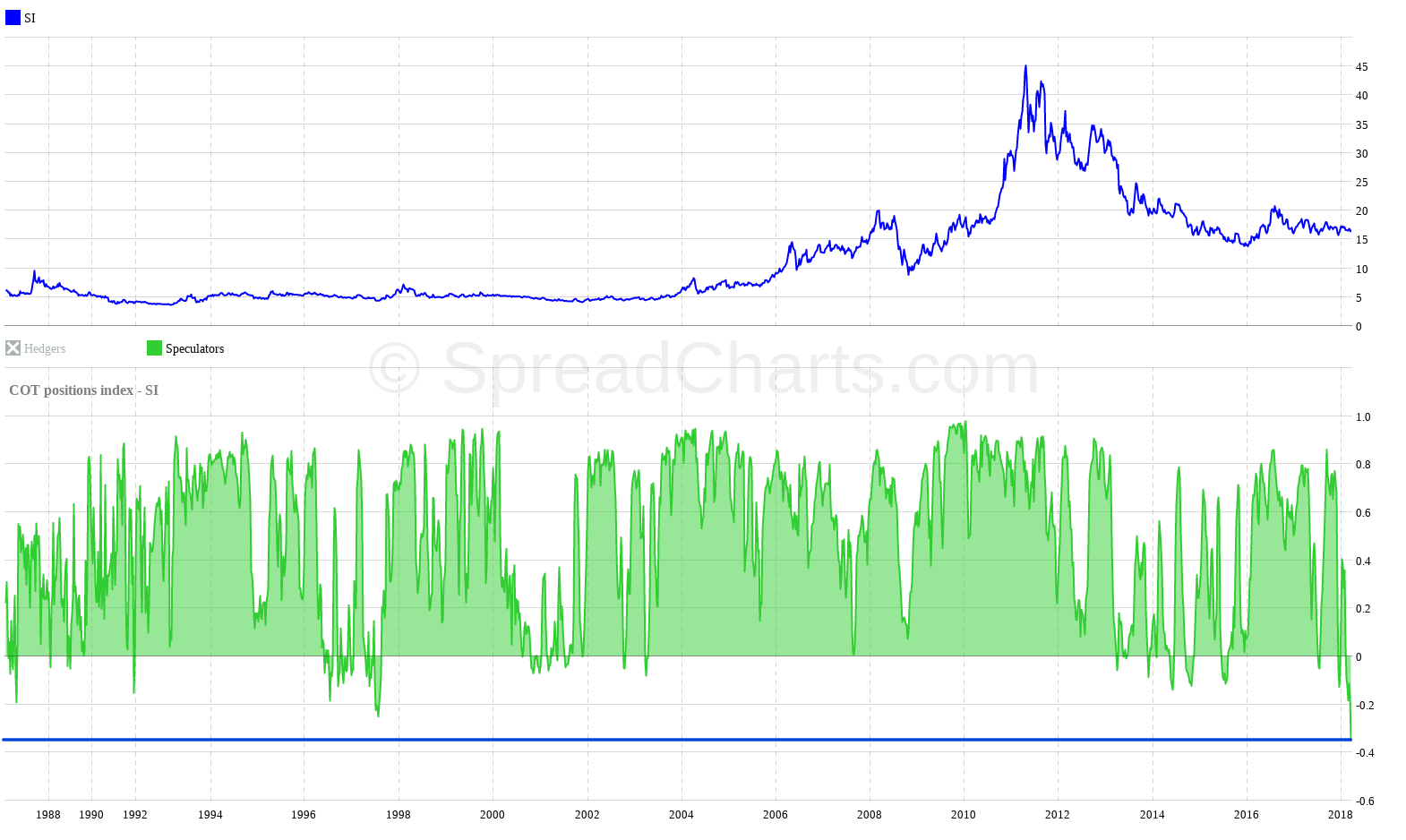 The group of hedgers, which are mainly mining company, has not yet reached the extreme level of net positions, but it they are now very close. This suggests that this group does not consider the current silver prices attractive for securing future production.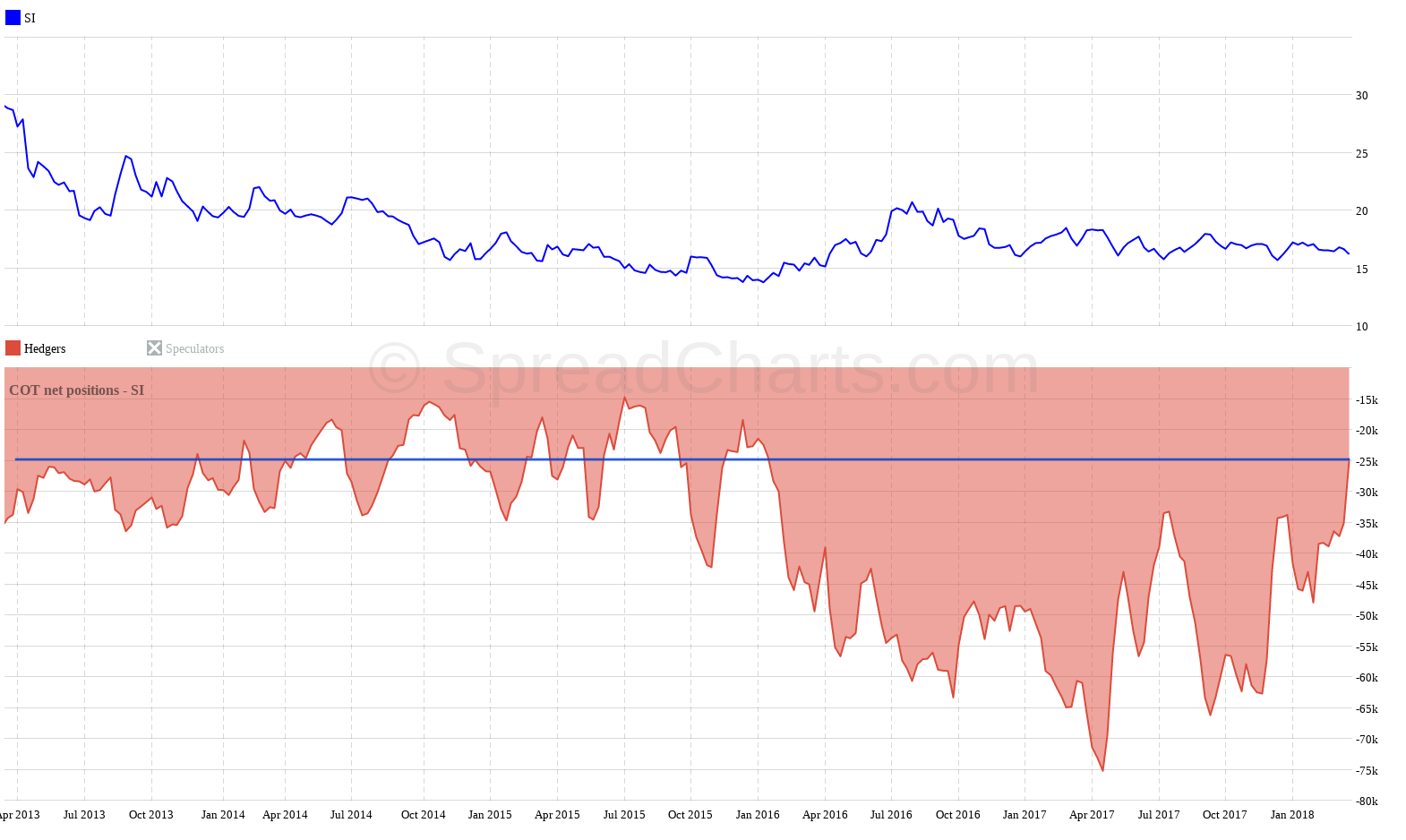 Gold / silver ratio
This ratio is tracked by many traders. At first sight, it is clear that the ratio curve reacts to certain levels. Currently, it is above the value of 80, in an area where over the past 15 years the turn to decline have always been signalled. When we relate these points of turnover to the price of silver, for example, we find that they correspond with the transition periods of precious metals towards upturn.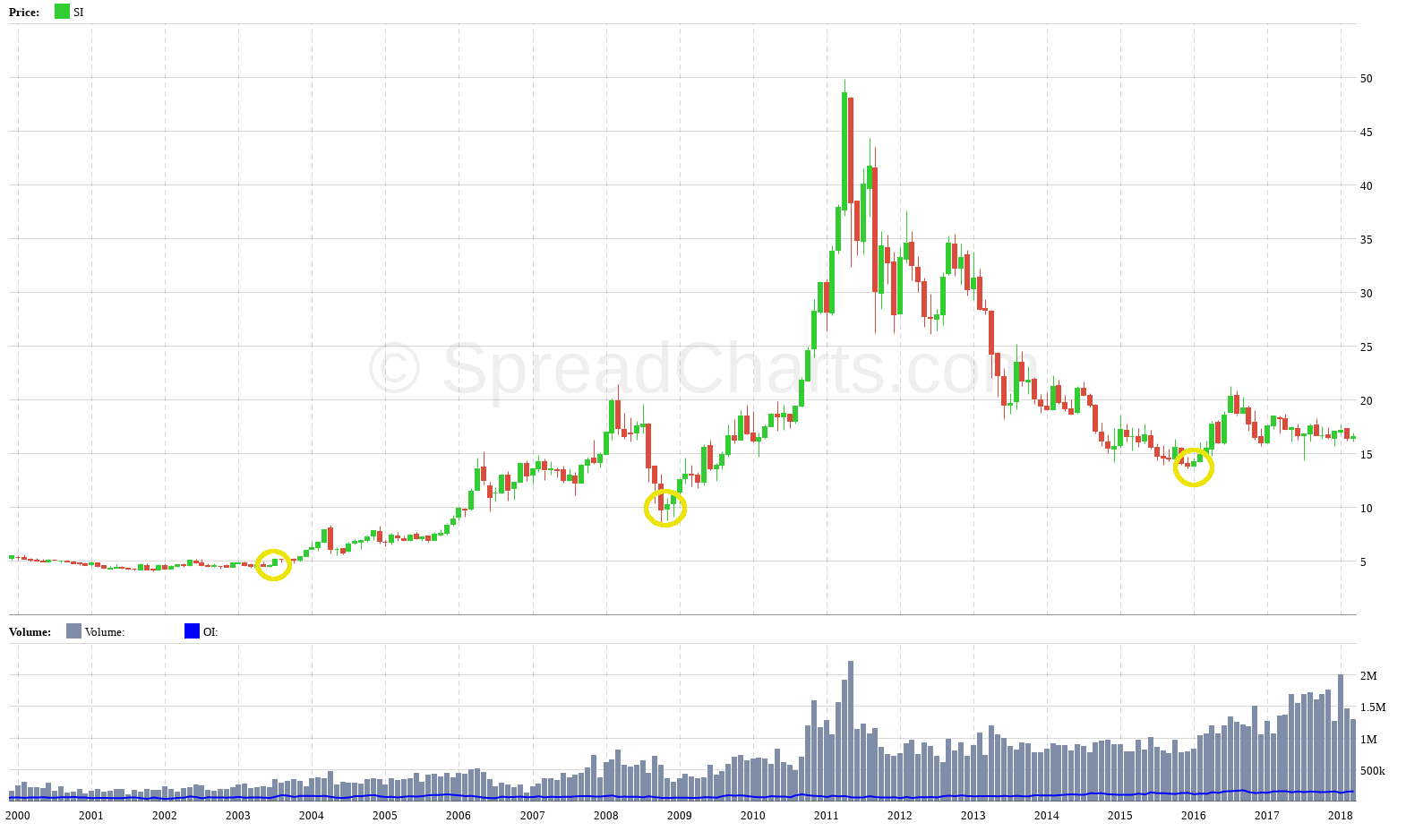 Together with COT analysis and technical analysis, I see strong indications of the upward movement of silver here. If my assumptions are fulfilled, I'm not just talking about a short growth correction here. I expect breaking the long-term downtrend, which will push the price much higher.
This analysis should be taken as my subjective view of the market. This is not an investment recommendation.