Yesterday, after almost two months, the time has come and I have "harvested " my corn. This July I have decided to take a bear position on spread ZCN18-ZCH18. It was therefore spread within one harvest, which means fairly low-risk. Just exactly for my psyche and my account.
COT analysis
Why I have chosen  bearish spread on corn? As many people already know, an important pier of my trading system is the COT analysis. This simply means looking at the backstage of the market, to the mood of important groups of market participants. And the hedgers and speculators this July suggested that the market is starting to be overbought, and there is a chance of growth stopping, or even price fall. The COT index has not been extremely high, but even lower numbers are usually sufficient for a profitable trade when it comes to corn bearish spreads.
COT index of large speculators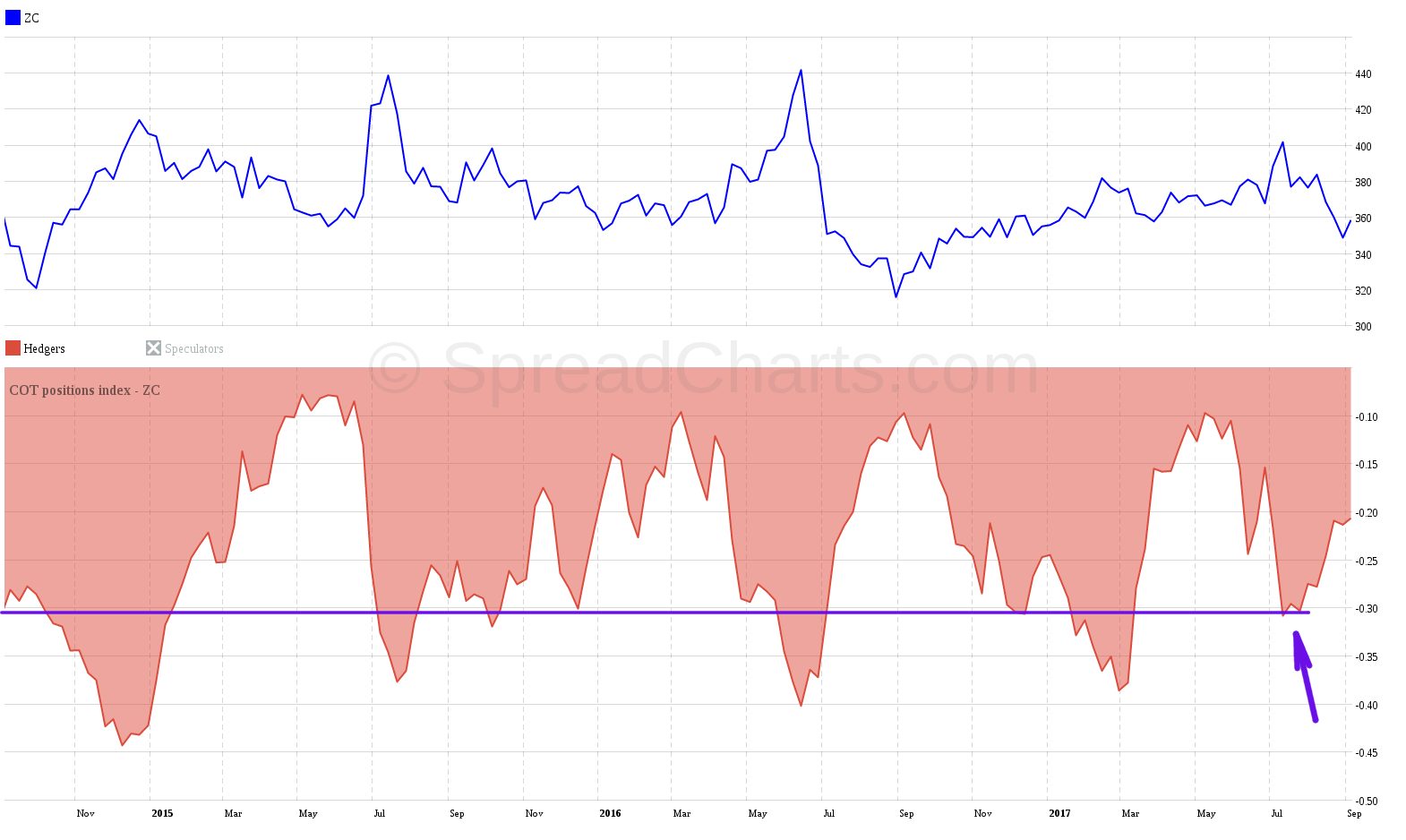 COT analysis of hedgers
Technical analysis
Corn daily chart
In addition, corn hit a double resistance – 400 cents and the falling trendline. Together with COT analysis, an interesting opportunity was created here.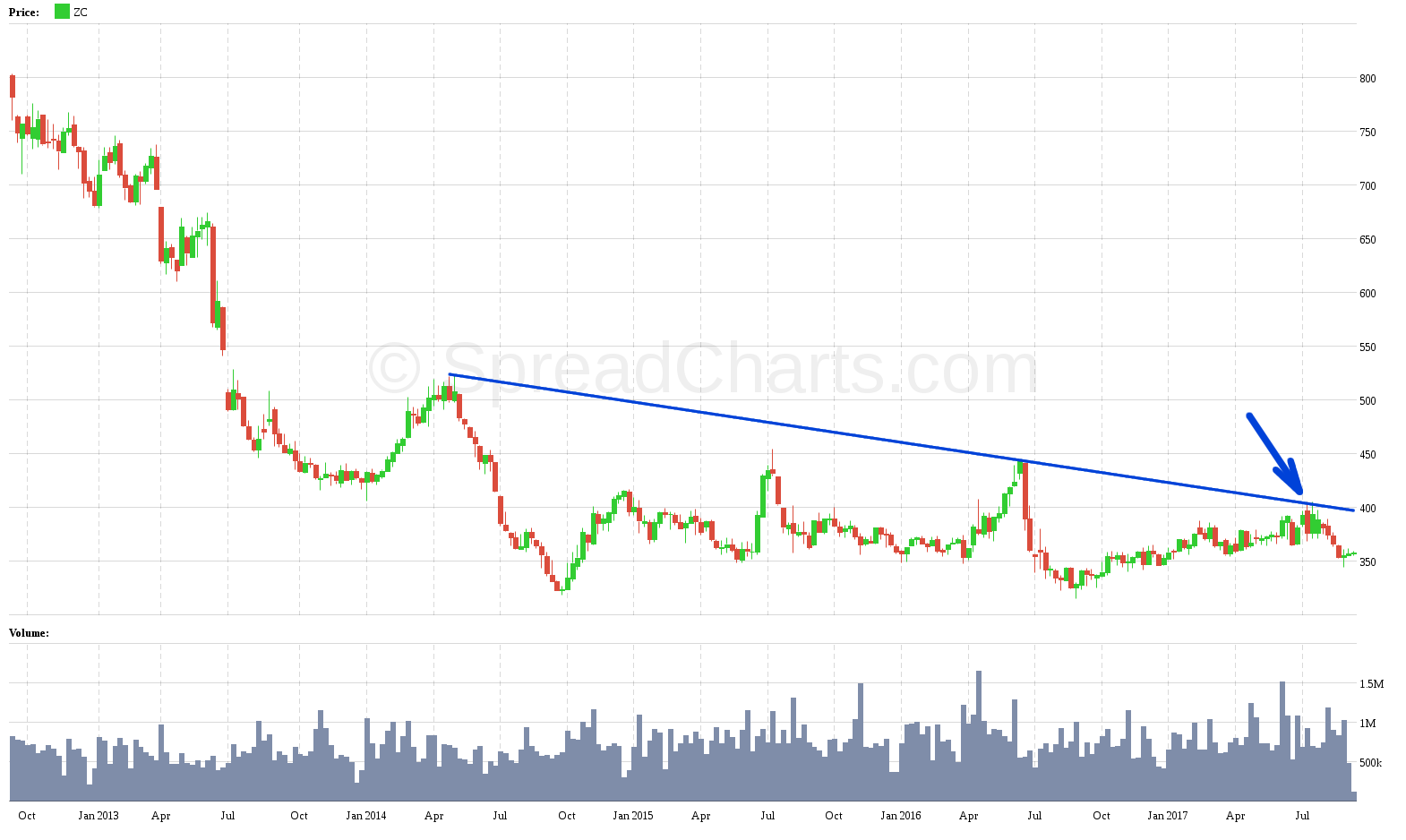 Corn weekly chart
Full Carry Analysis
But that is not all. Very important information was given to me by Full Carry Analysis, as you can see in the following chart. The blue curve represents the current spread. Note the period our arrow is pointing at. In July, the spread was clearly underestimated compared to previous years. Spread was simply cheap and was interesting to think about it.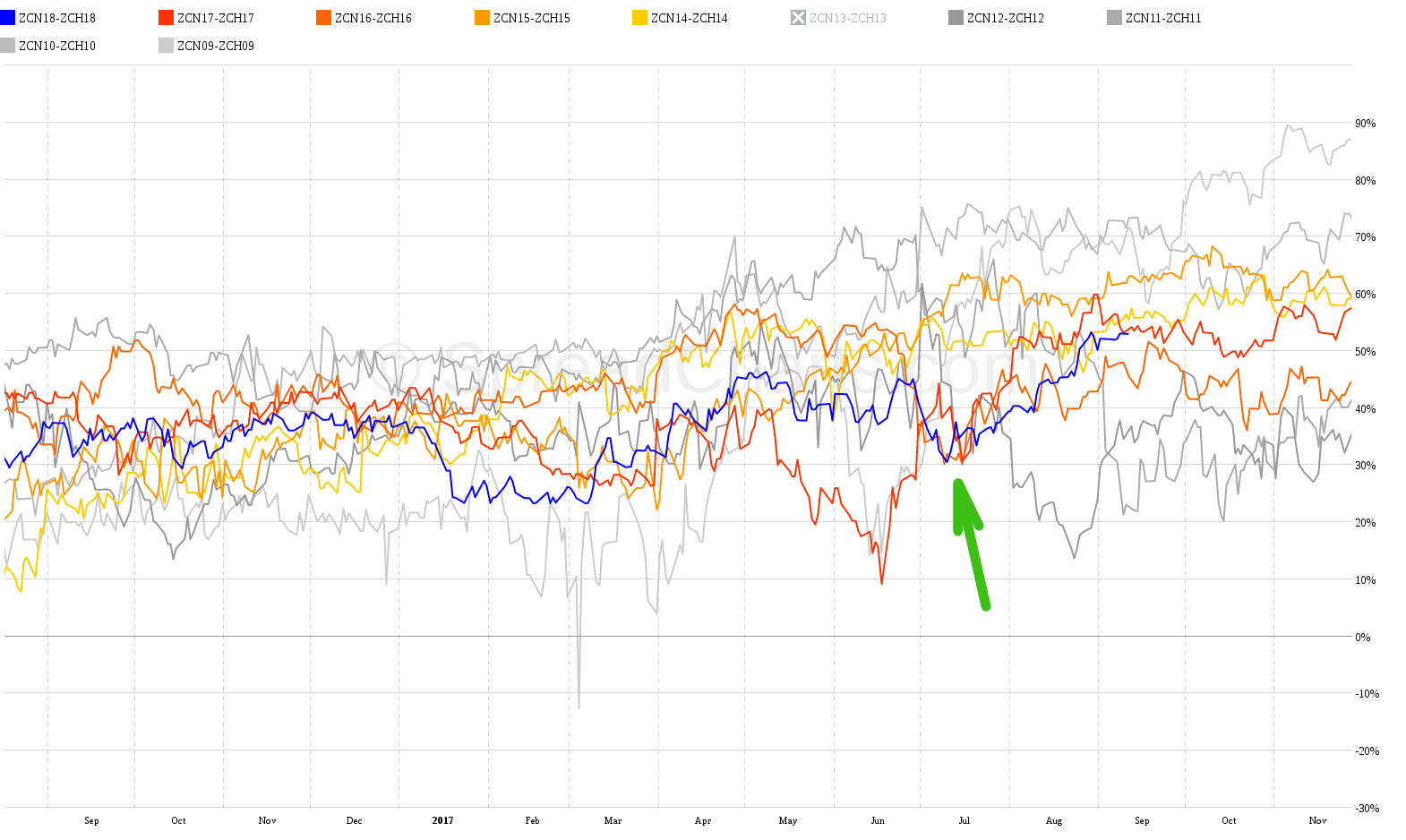 Full Carry Analysis
I am teaching my students that with this type of bearish spread, it is important to build you position gradually. I personally did not succeed this time. Immediately after my entry, the spread went straight up and didn't come back again into the lower areas (where I had other orders). In the following chart you can see my entry and exit from the position.
Stepping out of position
I decided to step out yesterday because COT is no longer so good. Also, Full Carry Analysis suggests that the spread is far from being that cheap. It has reached a normal band where there is no longer such an interesting potential for further growth. Seasonality also suggests stagnation.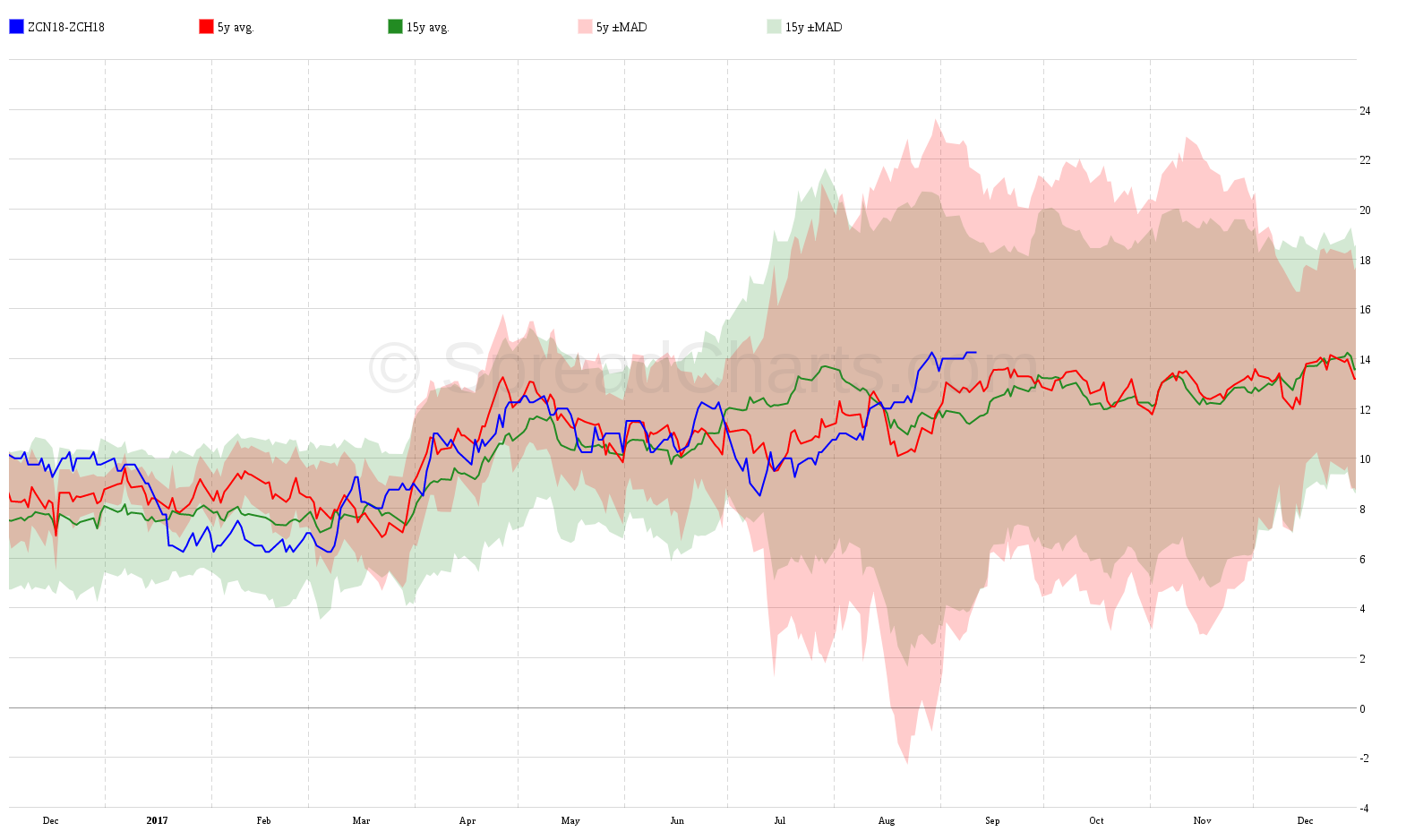 You can see the result of the trade in the screenshot from the portfolio window of the TWS platform. Pleasant profit on one contract for this type of spread. The resulting RRR is roughly 1: 1, which is common for corn and lazy conservative bearish spreads.