Today's article will be easy, just like my last few days. I have simply decided that I will "shut down" for a while and will take care about myself, my  family and hobbies. That's why I did not turn on my computer for almost a week, I took the rest from most of my work and from being overloaded with everyday information on twitter, facebook, etc.
You would certainly ask me: "What about spreads? You have open positions. Aren't you afraid something happens in the markets? "
Trading spreads
The good think about the spreads is, that they give me the freedom. Spreads do not require a full day control. They are mostly characterized by "lazy" nature and lower volatility compare to the underlying asset. So even though there is something happening with the commodity, it may not affect spreads in the same way. Of course, it may happen that due to changes in the physical market, there will be bigger spread movements.
Meanwhile, it has proven to be enough to monitor the spreads once a day before closing and this I can comfortably handle on my mobile. It is necessary to set precisely the risk management already when entering to the trade. Thanks to that, I do not even have to work in the days of rest.
My current portfolio
Now let's look at how my spreads have been moving in the last few days. There was nothing essential at the bear spread on soybean oil. Spread was already little bit over 0.40c, so I was quite calm. Based on the previous volatility and good perspective in terms of further analyzes, I did not expect any big movement. And if it would happen, I would most likely be able to get out without loss.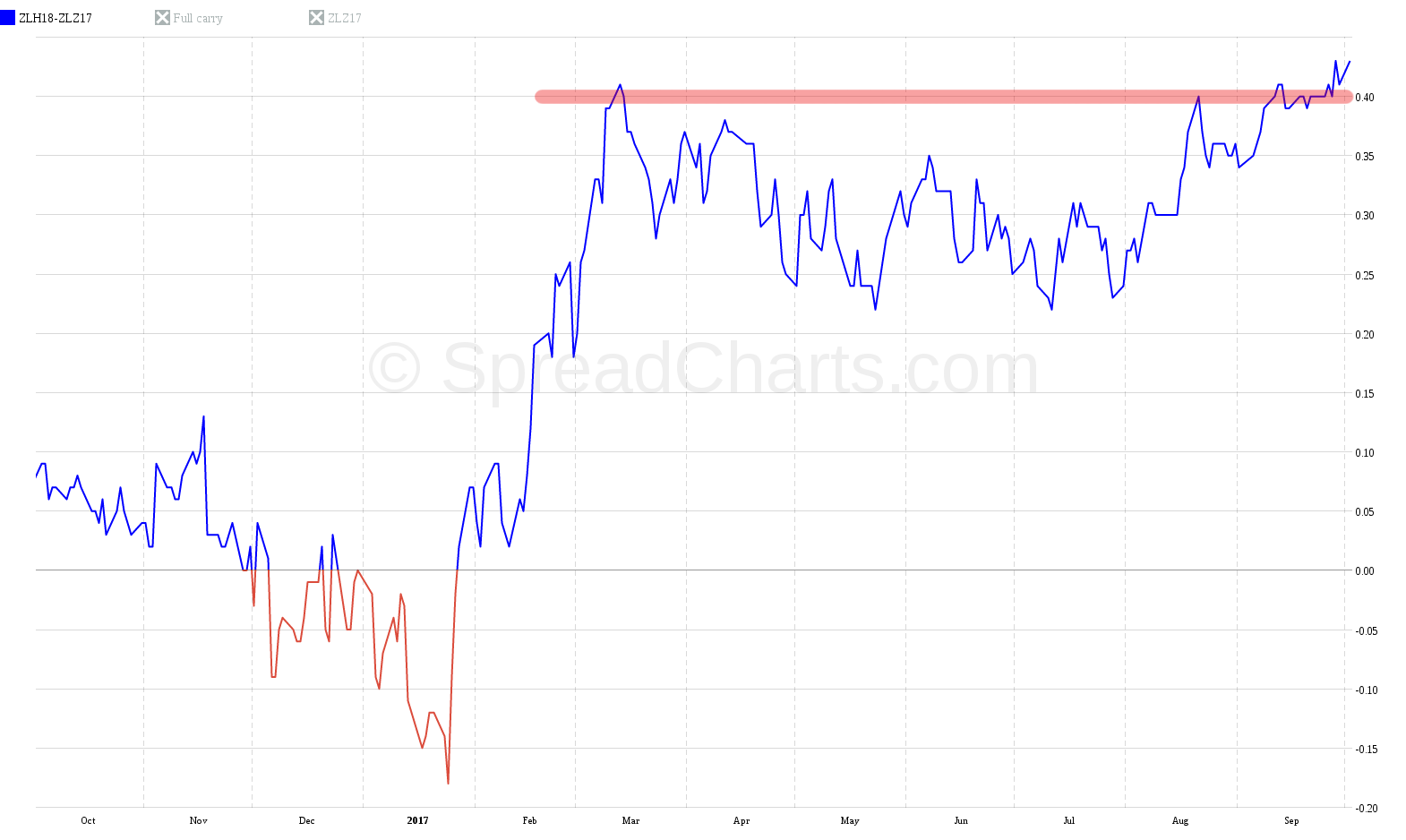 Bull spread on sugar also did not show anything spectacular. You may see inversed head and shoulders formation in the chart. But here I am more careful. A similar situation happened last year on the opposite bear spread. The same pattern was created, but unfortunately we had experienced a breakdown and it was just at the end of my vacation. I wrote about it at the end of last year.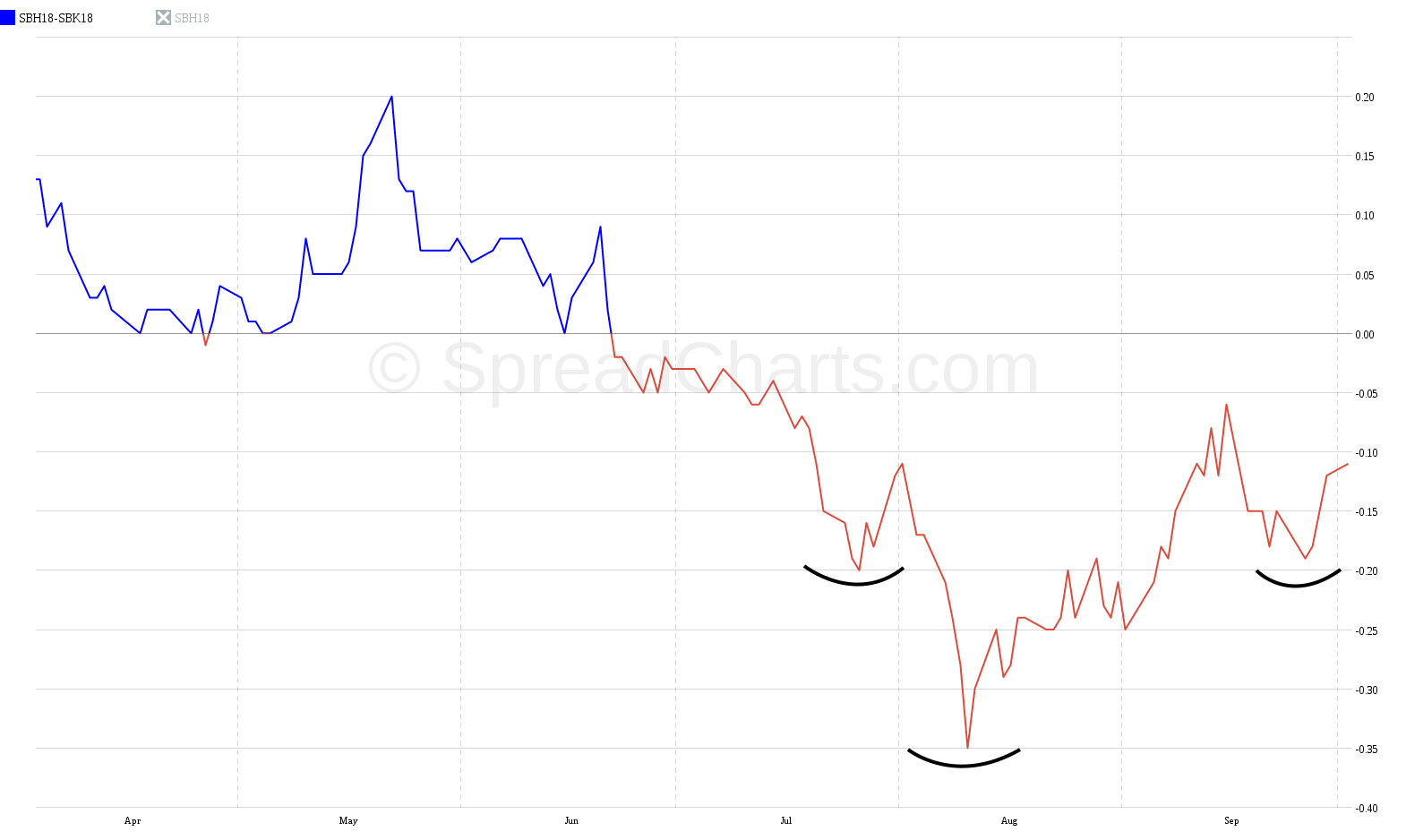 The third and also the newest member of my portfolio is bear spread on gasoline. This made me happy in recent days. I have not been able to buy more, but it does not bother me when I see the wonderful growth.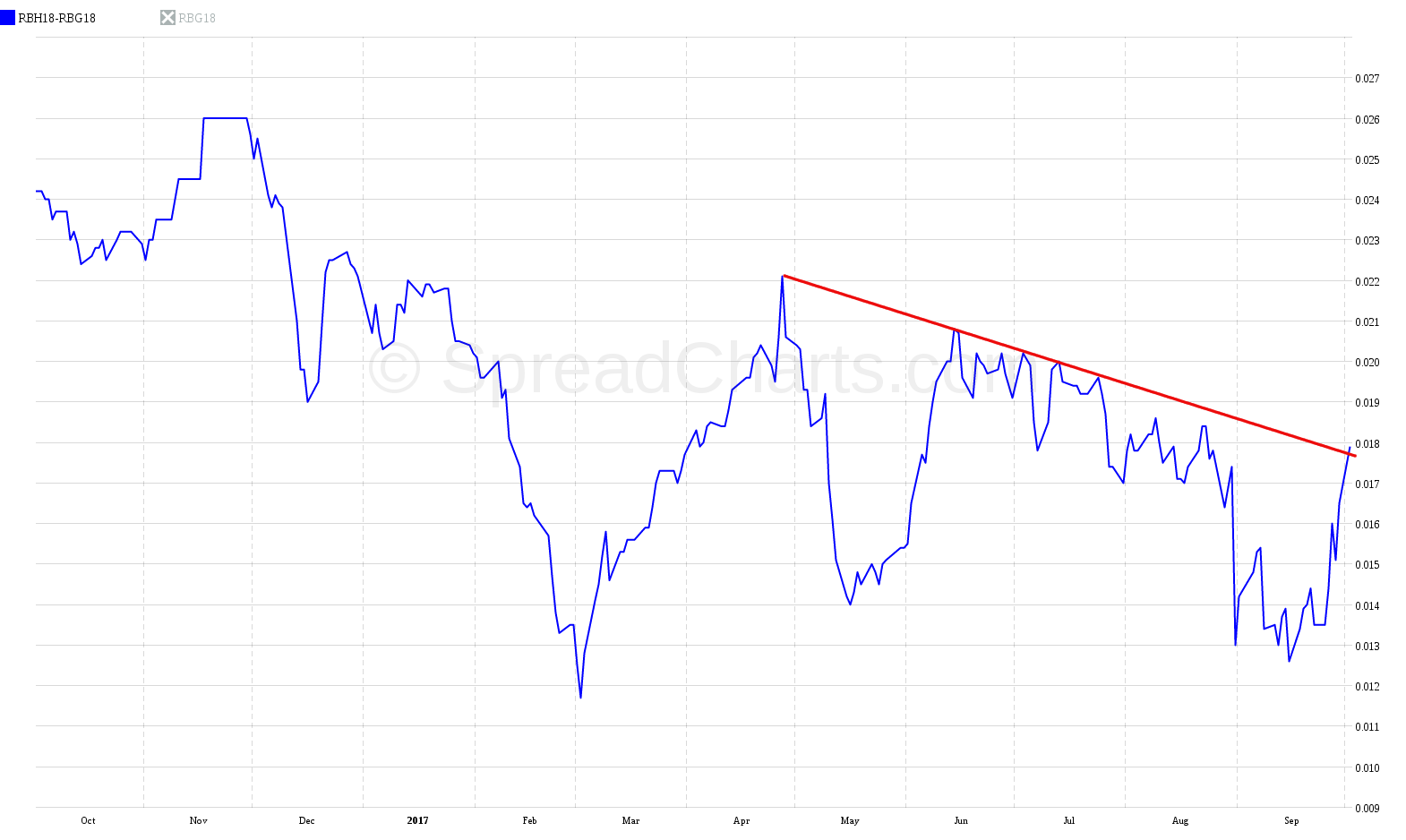 You can see on screen shot from the platform how is doing my portfolio.
I have analyzed in advance all spreads from my portfolio in the Spread Report. Of course, it is not yet certain that all of my open trades will be profitable. But I think I managed to build a very good portfolio with good potential and with a security precautions at the same time. I will discuss this in more detail in the next article.