There has been quite a lot movement in the commodity markets recently. Mostly, however, we talk about dollar and its impact on other commodities. The dollar is currently undergoing a growth correction. So, let's take a closer look at this important and huge market today.
Current dollar development
Growth correction is not surprising. In the Spread report, I had been expecting this scenario in advance. First of all, it is natural to make a pause in the form of consolidation or correction in the context of the continuing downward trend. In addition, the dollar has created a support in the 88-89 area.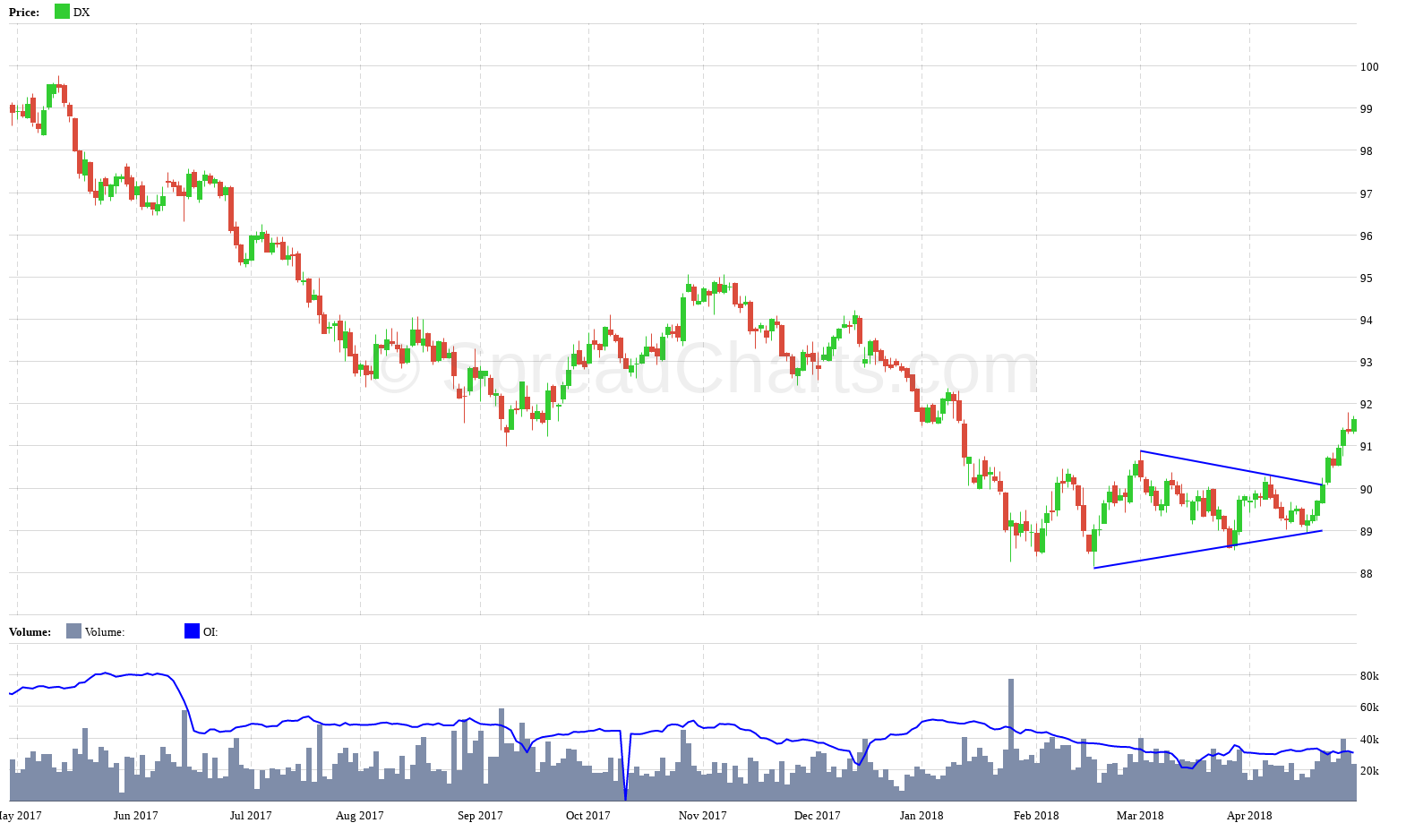 Another important indicator was the COT analysis, in other words the analysis of market sentiment. At first glance, the positions of the two major market groups seems to be reversed. Both curves of net positions are in the zero area, ie. in a significantly stretched territory.
Dollar and its impact on other markets
The US dollar has an immediate impact on other currencies. In the penultimate Spread report, I have analyzed the Japanese yen and in the last Spread report I have focused on euro. In both cases, of course, I have expected a decreasing correction. And my prediction was correct.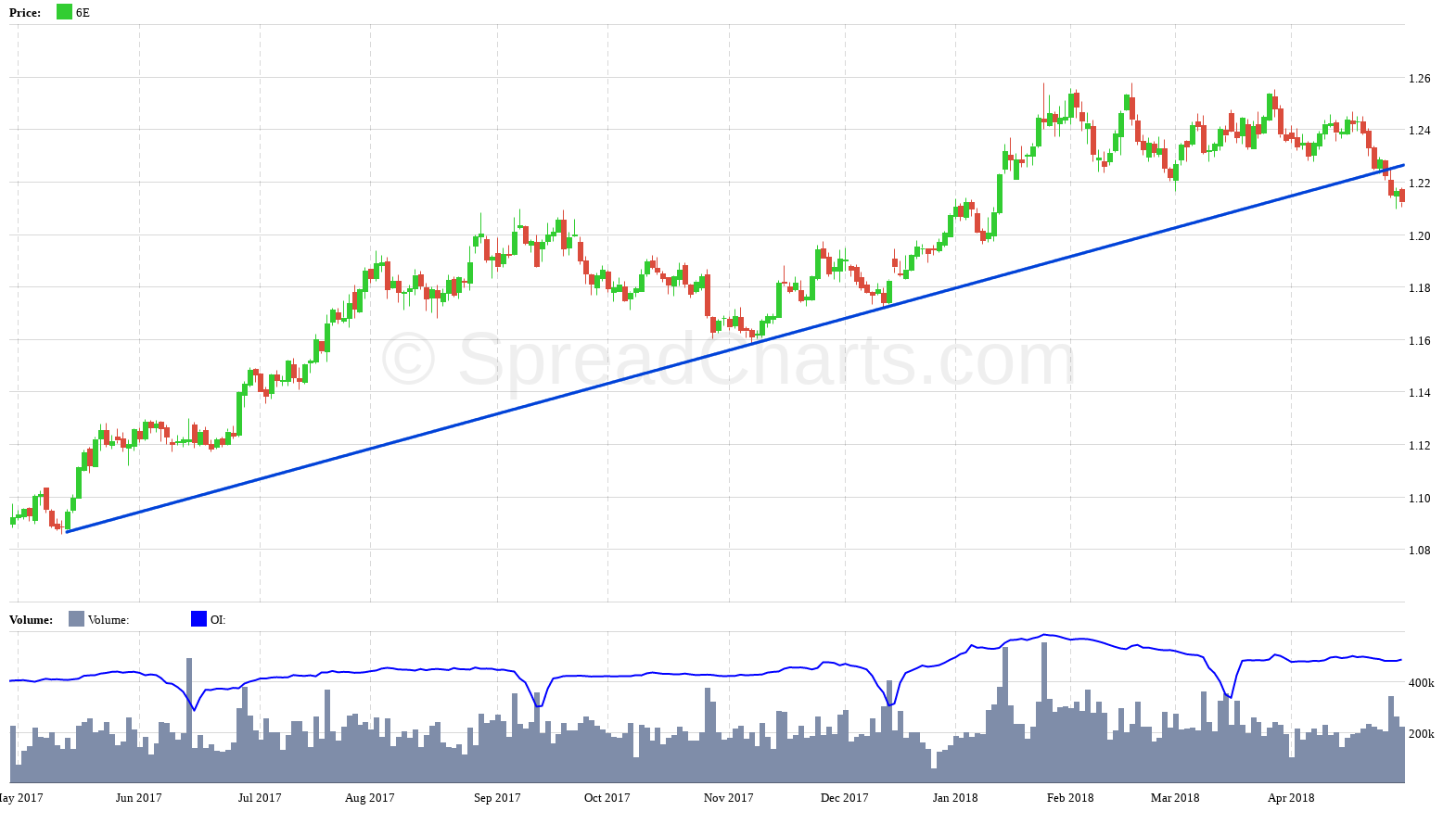 Euro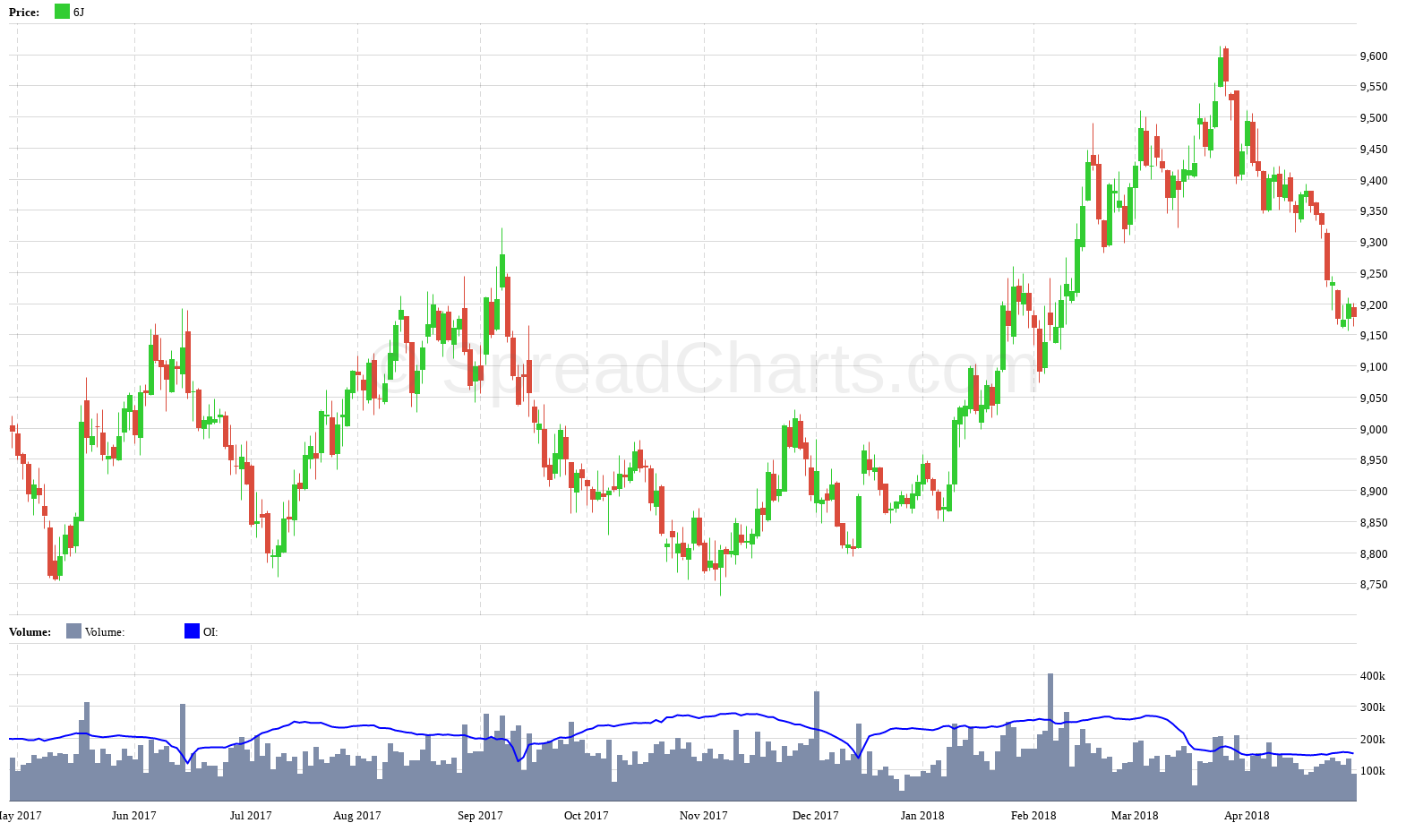 Japanese yen
Another group dollar has a very strong influence to are precious metals. The rising dollar logically pushes the prices of metals. Conversely, a declining dollar creates favorable conditions for precious metals. Of course, this is not a dogma, it does not always have to work, and above all, level of influence can always be different. For example, silver is largely an industrial metal. Therefore, in certain periods, its decline may be slowed down by growing industrial demand. On the other hand,  gold can react to geopolitical events that are unrelated to monetary policy.
In recent days, the growing dollar correction has actually squeezed silver and gold prices down. But subscribers of our Spread reports know that I find this pressure temporary. Generally speaking, I think the dollar is actually only in correction. I'll go back to it at the end of the article.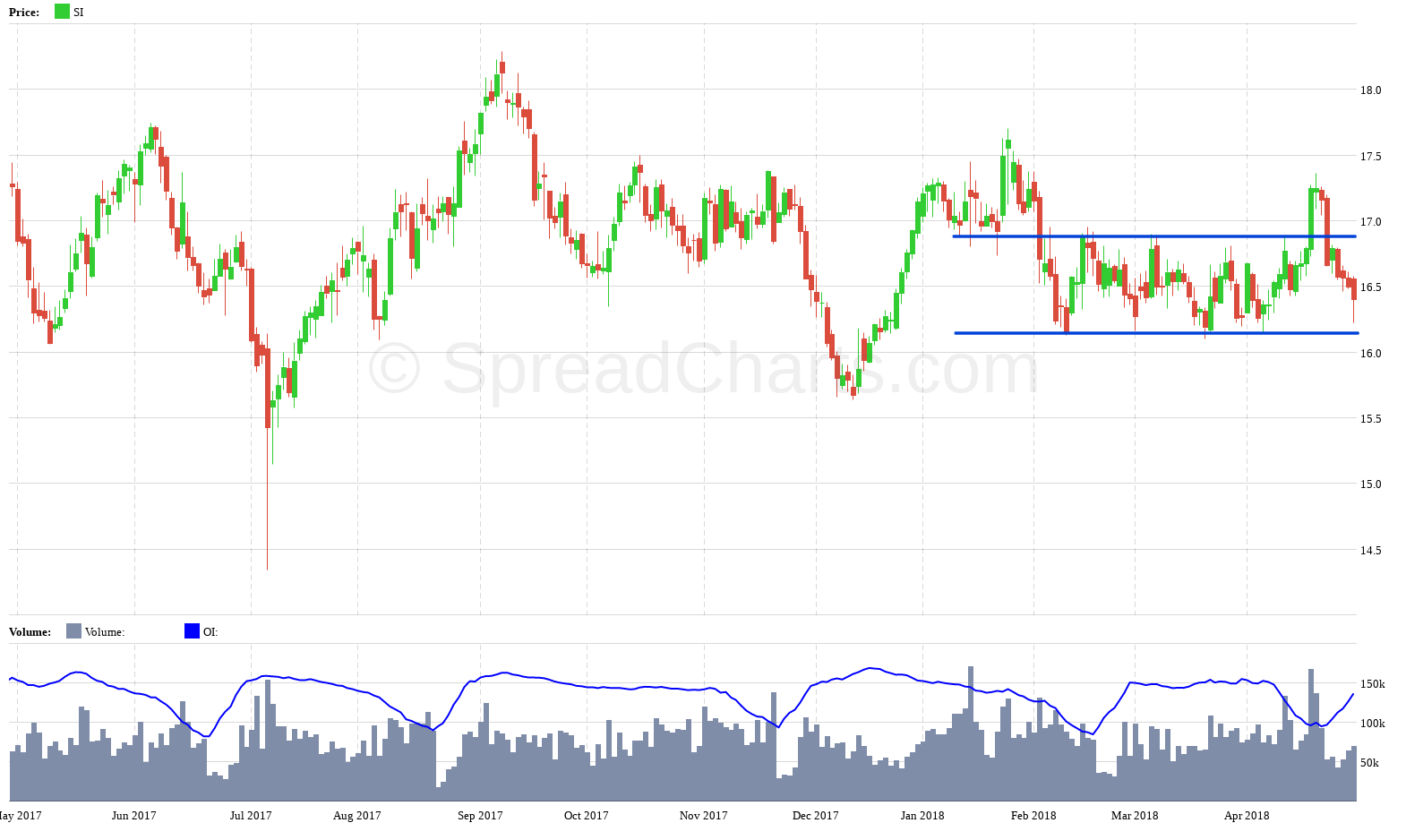 Futures price for silver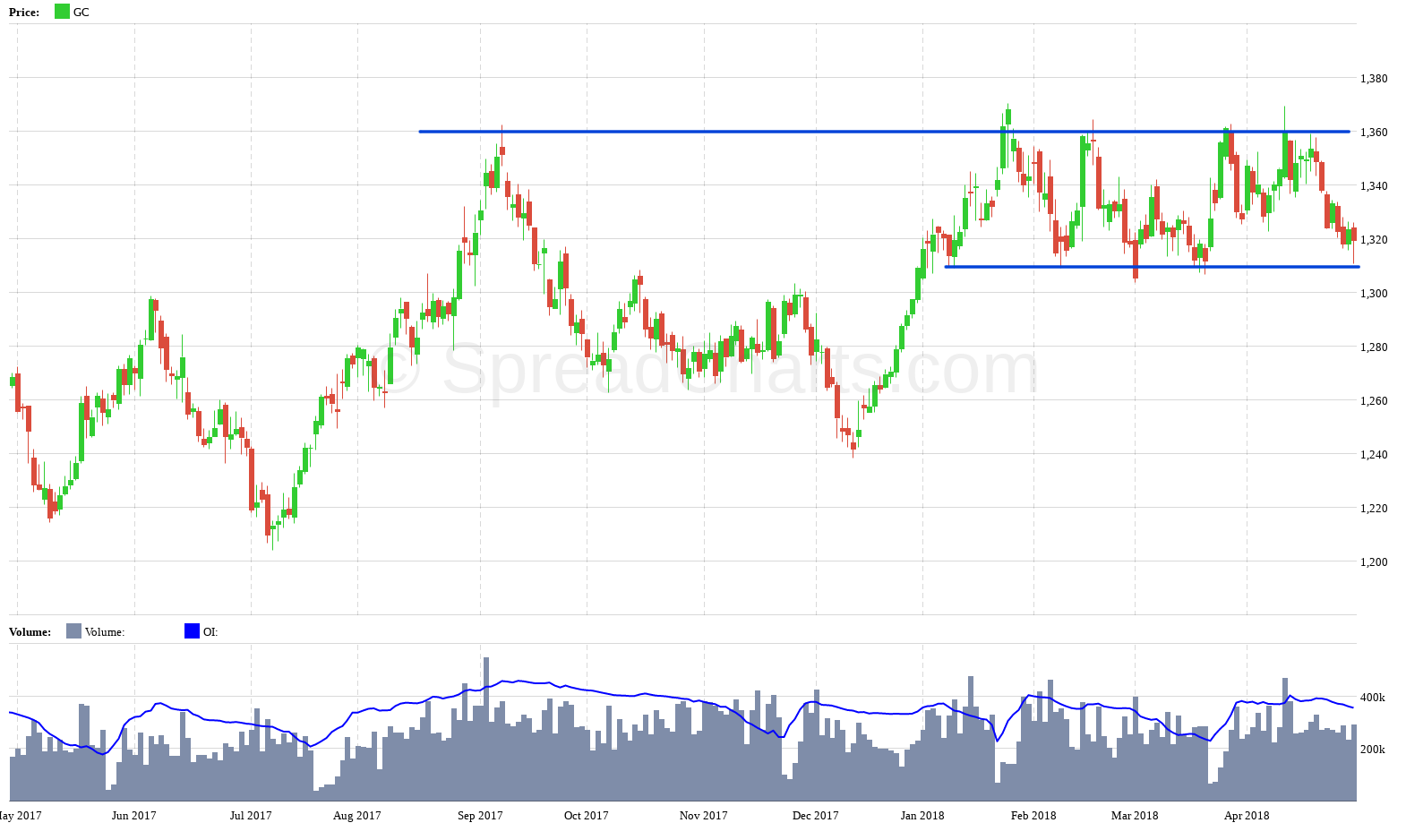 Futures price for gold
No matter how dollar moves, the silver market is extremely stretched. We are can see it on both groups of market participants – big speculators and hedgers. Recently, for example, the COT index of large speculators was at the historical minimum. Therefore, the room for a decrease in silver prices is limited. Rather, I expect consolidation to continue (if dollar growth continues) and sooner or later breakout of the long-lasting downtrend.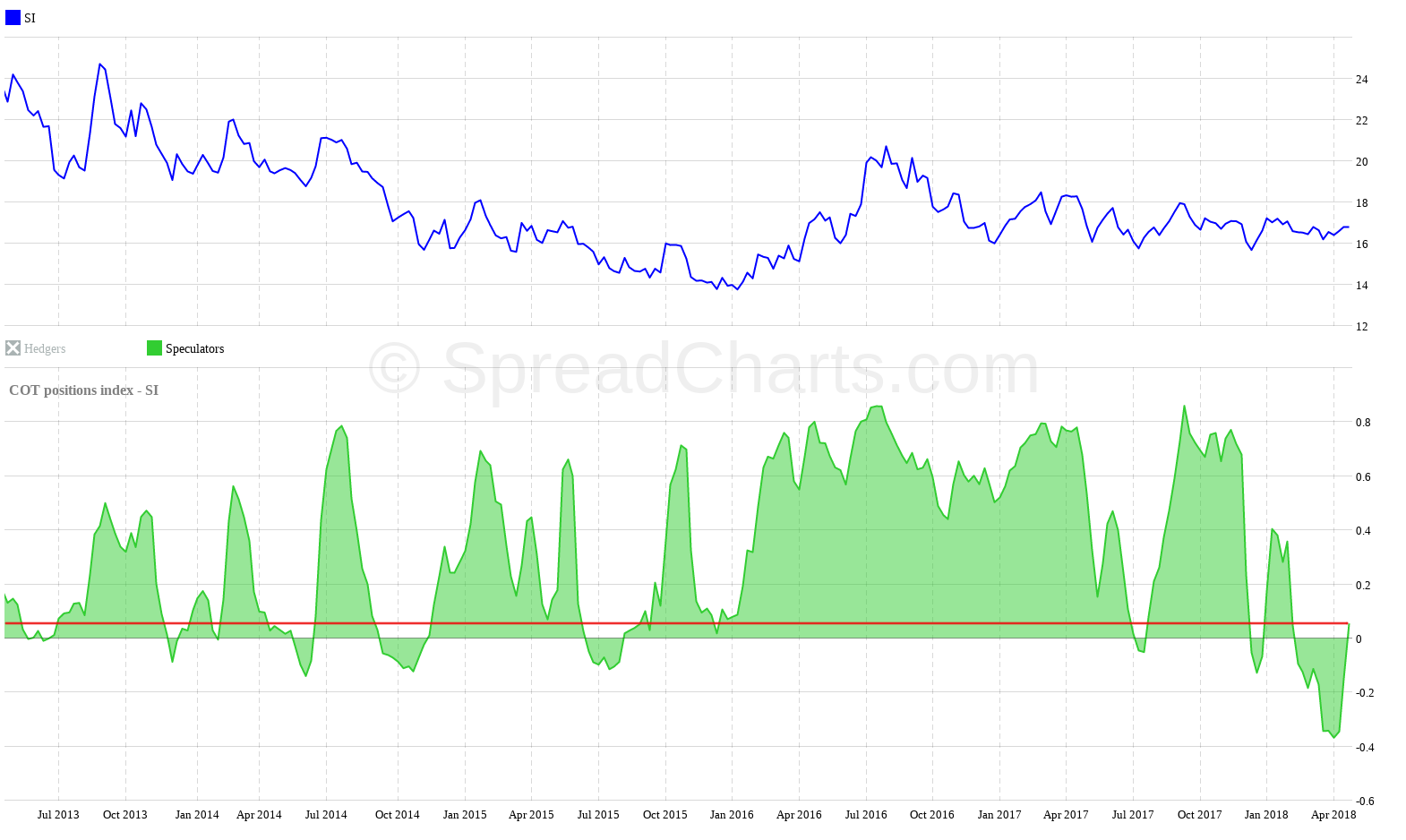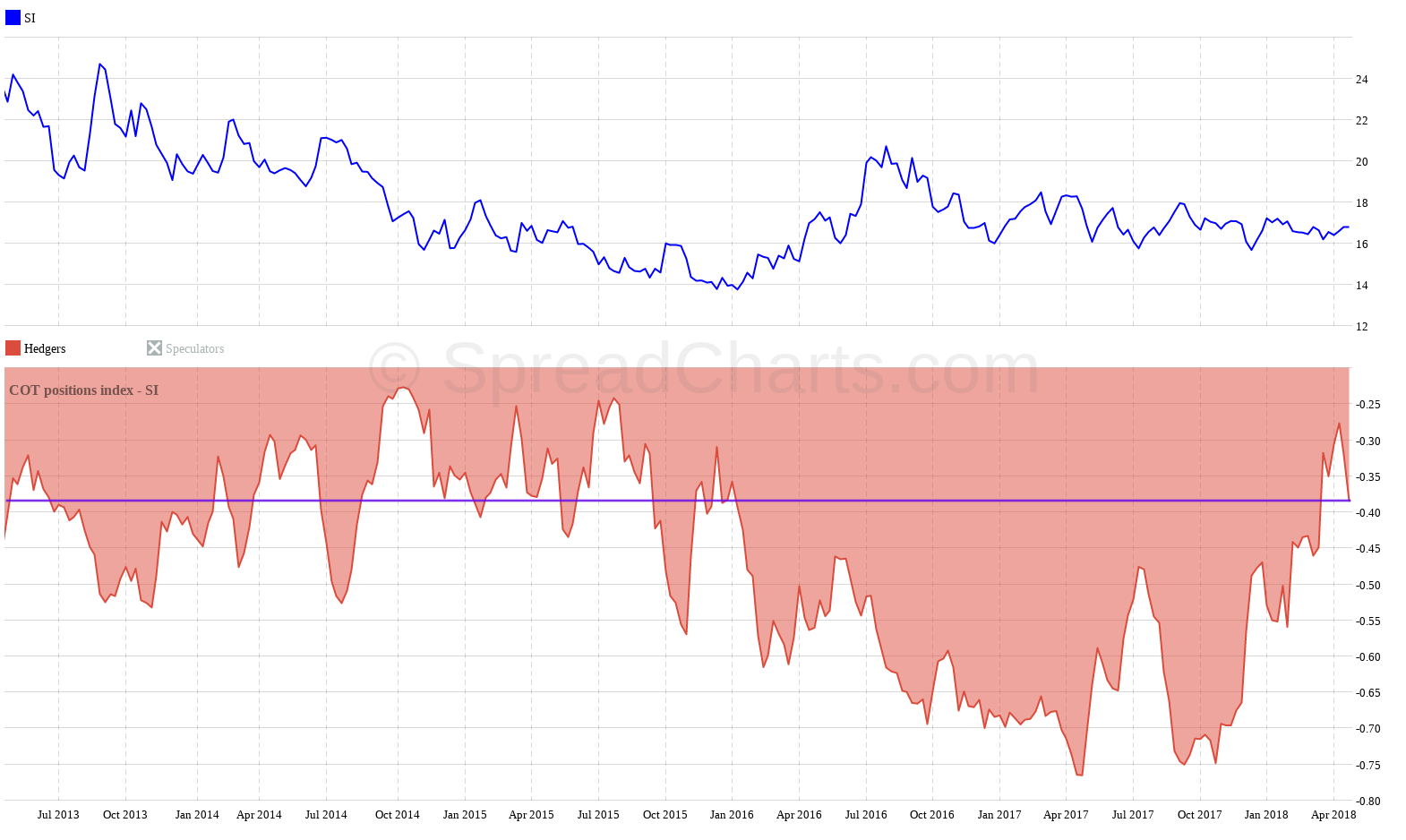 What will be next?
This week will be very important for the US economy. We will learn another FED opinion on the outlook of interest rate growth this year. Important employment reports in the US will also be published. These reports will undoubtedly have an impact on the dollar and will determine its direction at least in the short term.
Personally, I think that if the dollar is going to grow over 92 points, the next stop will probably be an area of ​​93-95 points. Here I see strong resistance. COT still indicates strongly oversold market, so continuing of the growth correction is not impossible.
In that case, precious metals and currencies will continue to be under pressure. As I have already written, I do not expect dollar´s return to the bull market. Therefore, its negative impact on other commodities will be rather temporary. For precious metals, I do not expect a big drop, rather a continuation of consolidation, which is especially valid for silver.
The last chart I do not want to miss today is the gold/silver ratio. This is another important factor for me and one of the reasons I expect uptrend on precious metals. The ratio is on more than 20-year high! The recent break-up was only temporary, but I consider it as a sign for certain precious metal's need to grow. And as I have said several times in the Spread Report, silver is one of the best medium- and long-term opportunities in the commodity market.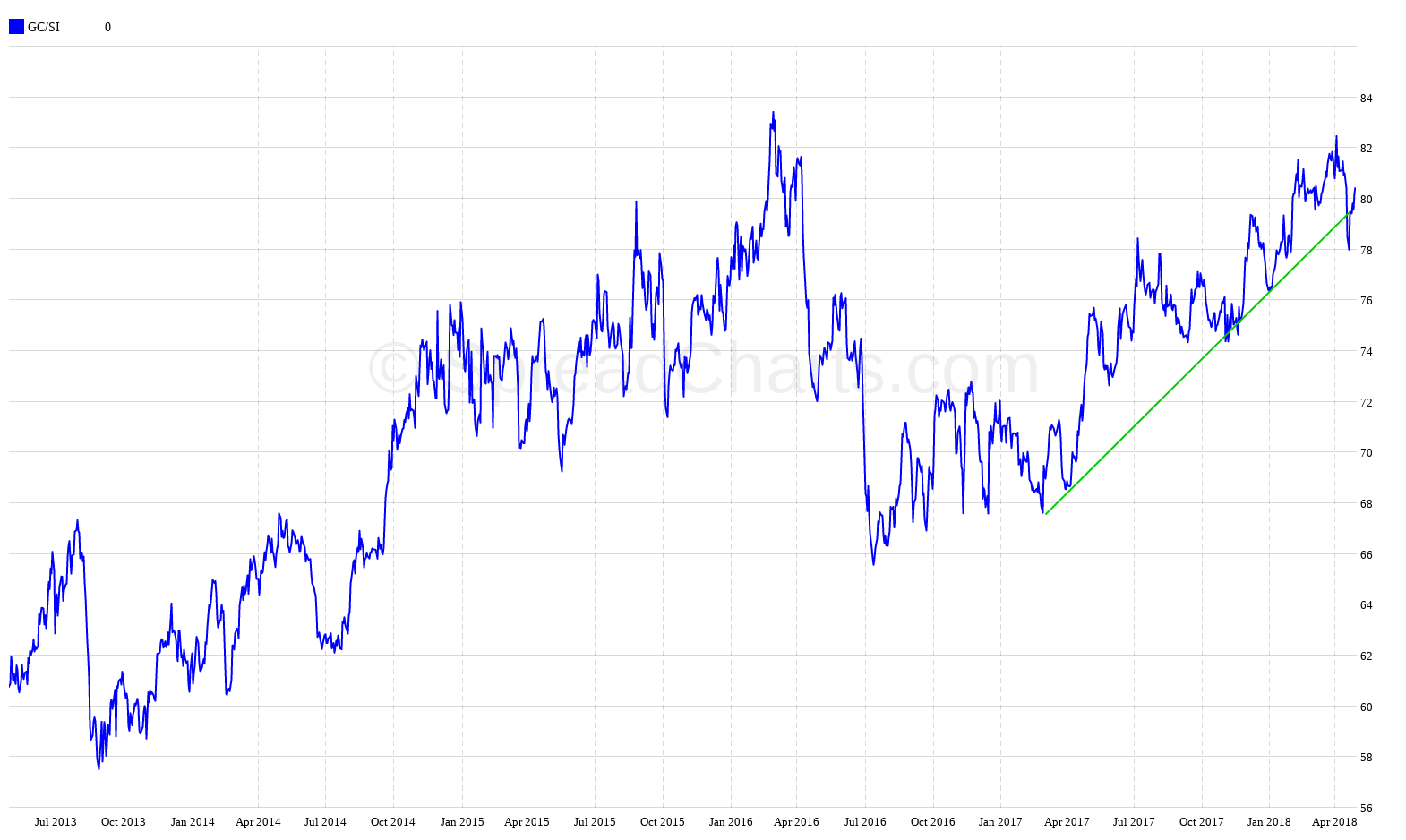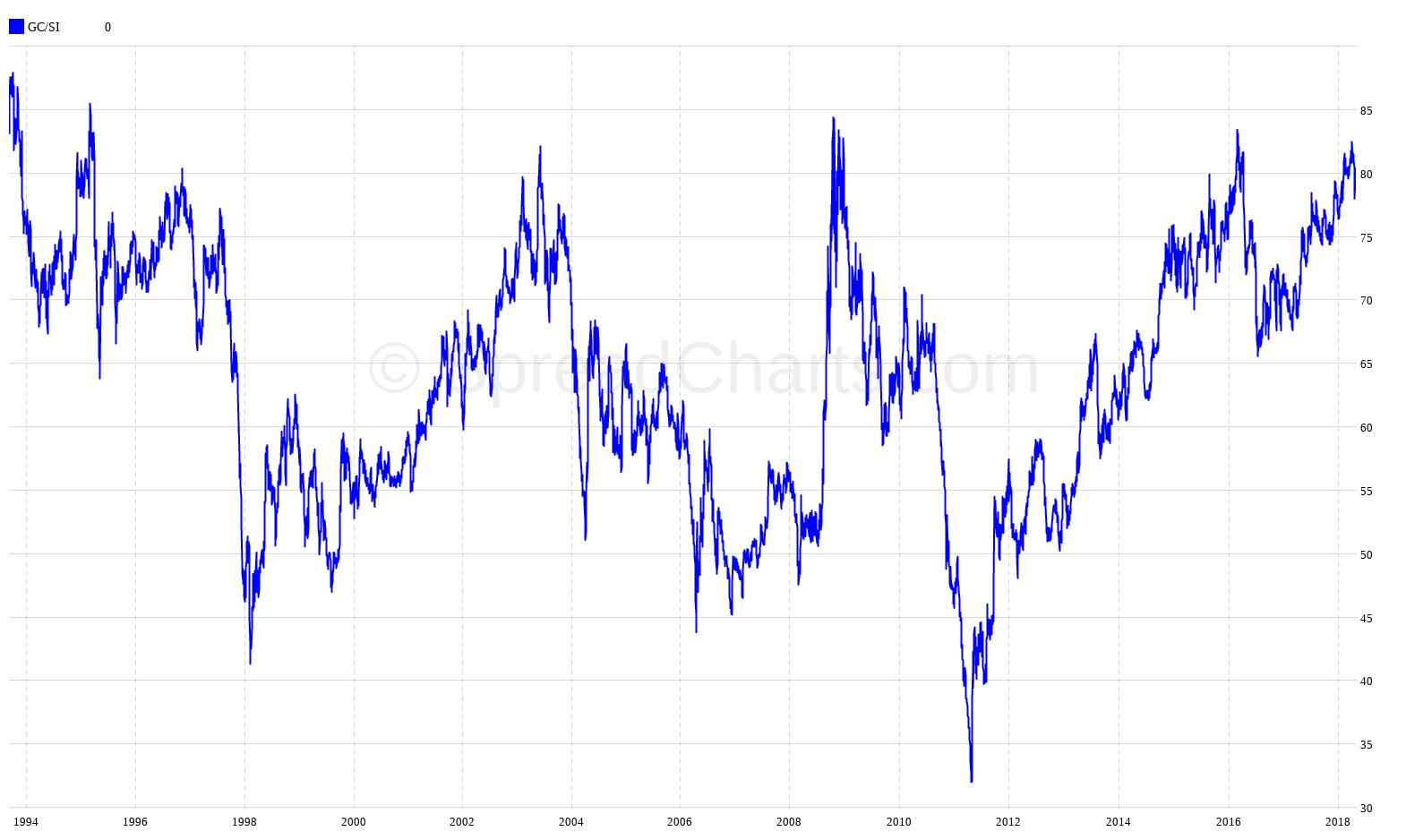 There is much more going on in commodity markets. For example, grain is now approaching a very important period of the year, while the weather in the US is not very favorable. I'm also curious about the development of oil prices. I'm already looking forward to the weekend when I look at the most interesting opportunities from the commodity world in Spread report again.