Being in touch with my colleagues and my students is a great thing. When I think about the topic of an article, I just look at our forum or at our Facebook group (Commodity Spreads) and I can easily find out what might be an interesting topic for the moment. Now the main topic are undoubtedly energies.
An interesting possibility at first sight is the bear spread on fuel oil. In addition to the beautiful seasonality, there is also a divergence in the price of the commodity with the market structure (backwardation is decreasing despite the growth of the underlying asset).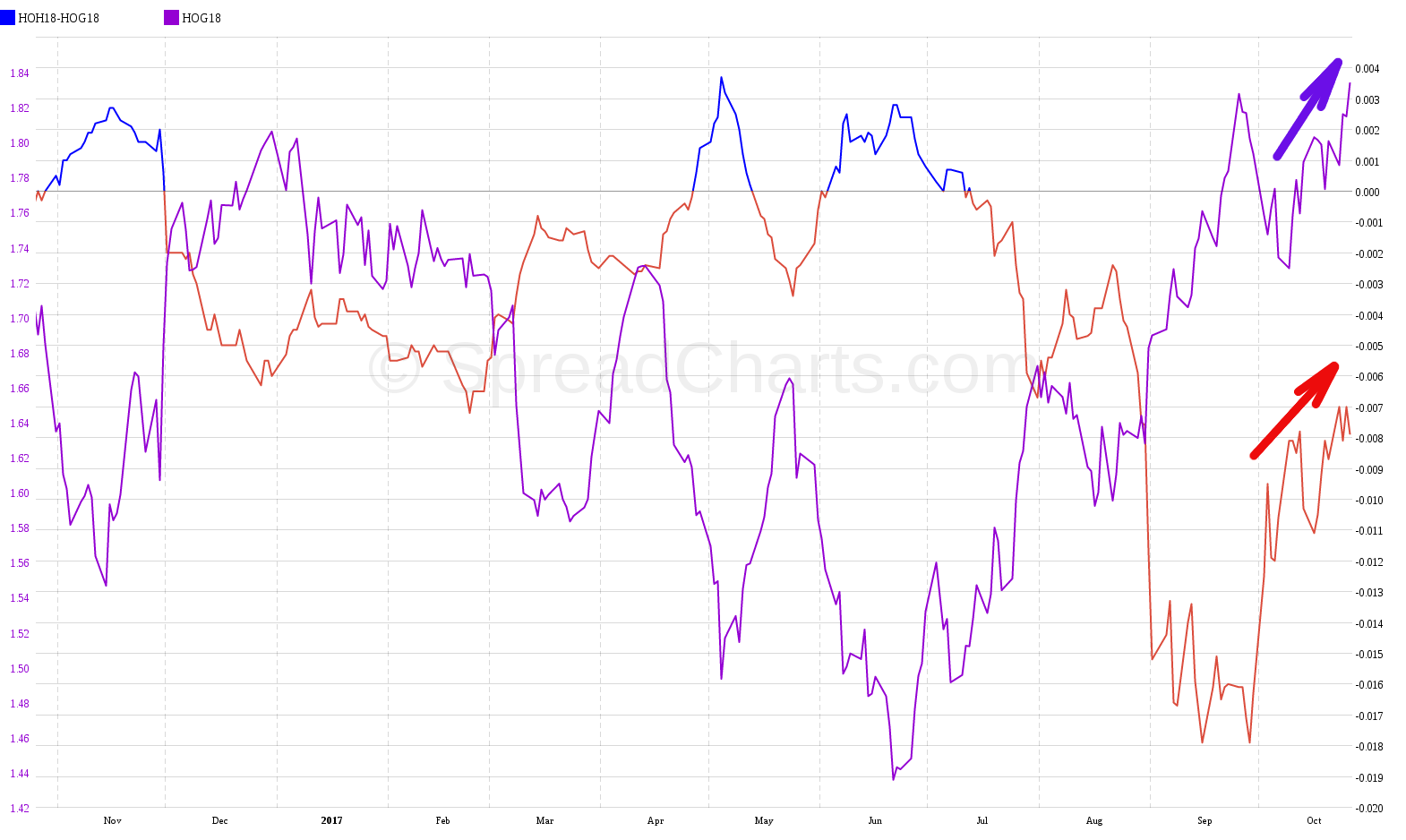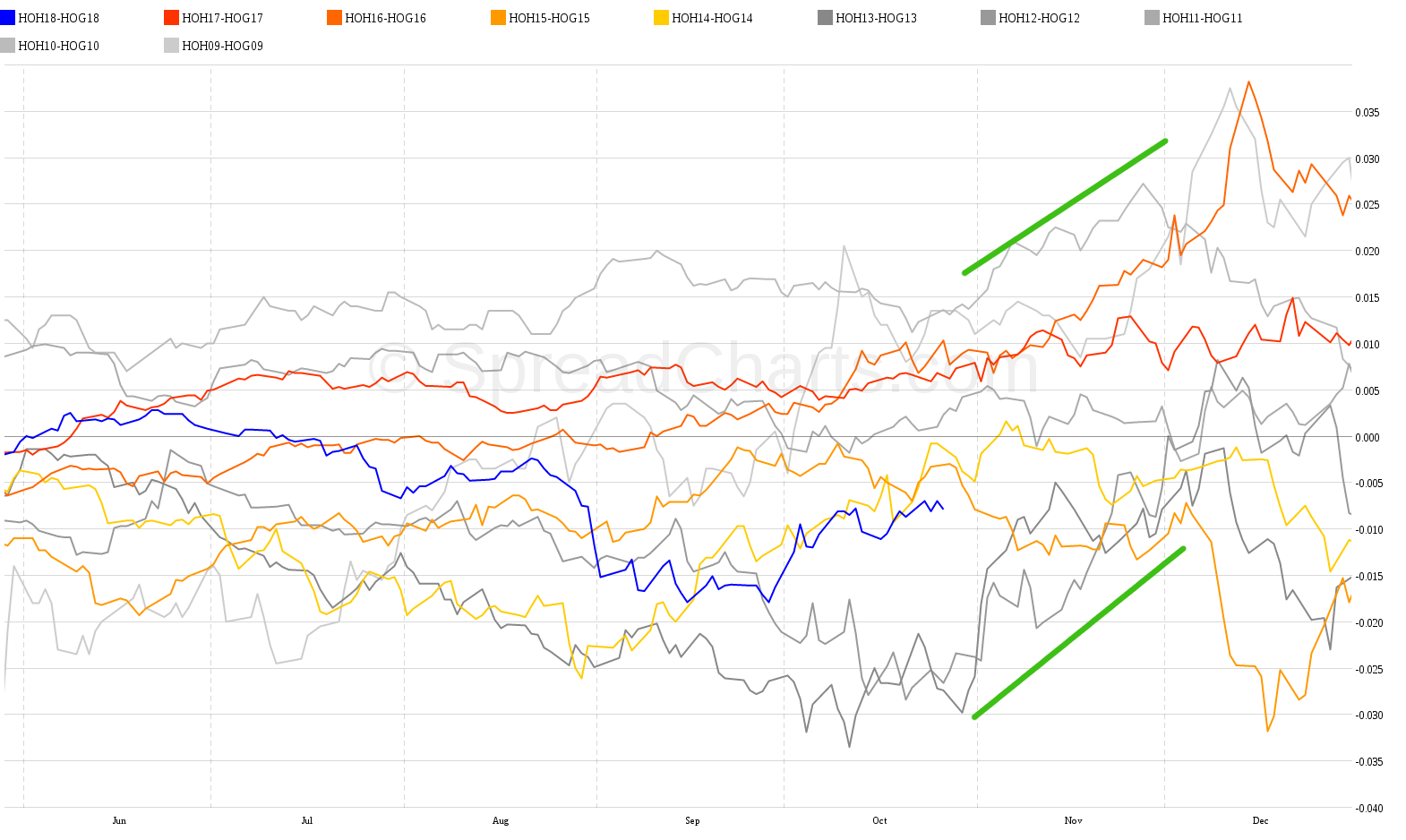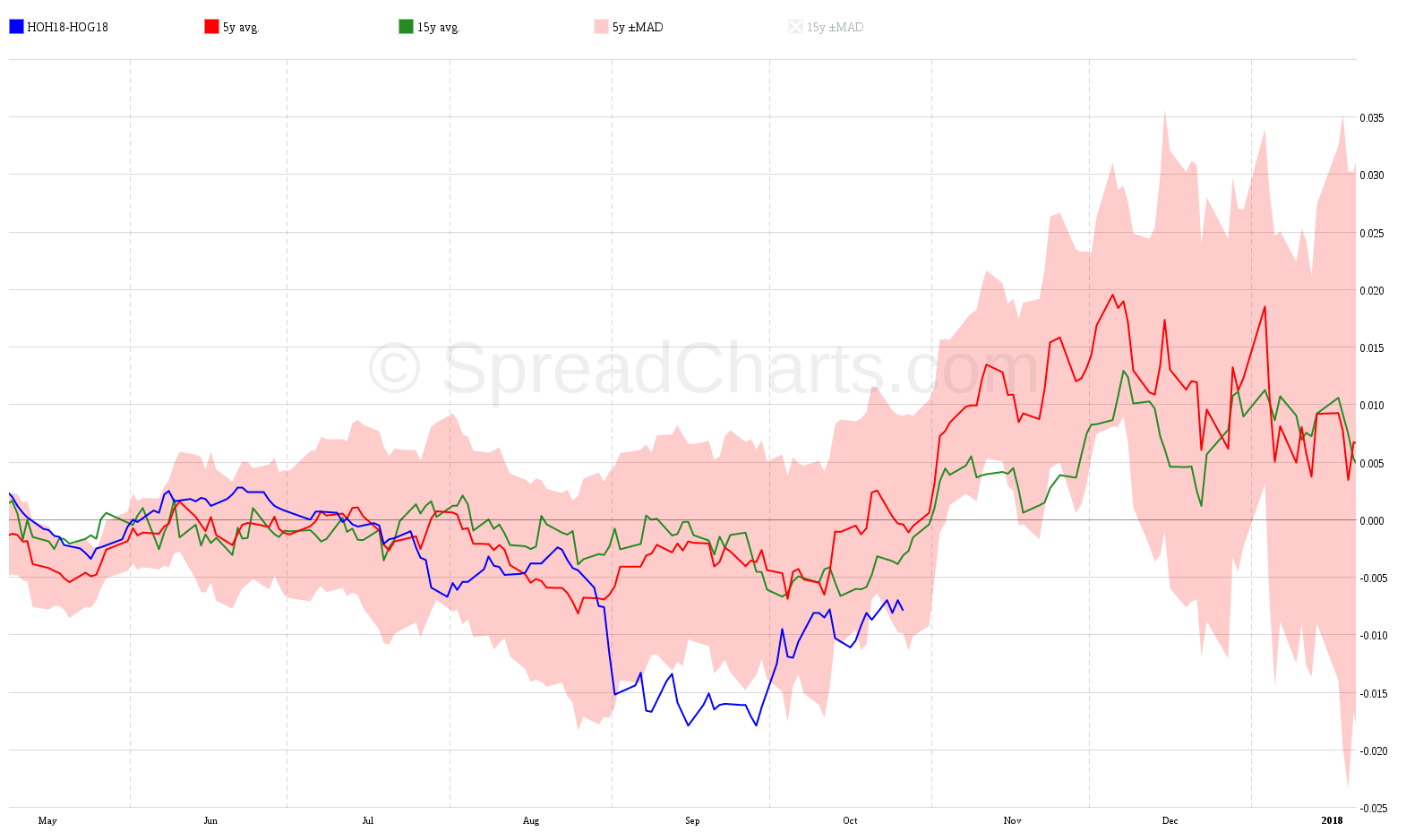 COT analysis
In addition, there is a very positive COT analysis, that clearly indicates overbought fuel oil market. Strongly escalated positions of both groups – large speculators and hedgers are also indicating further decline.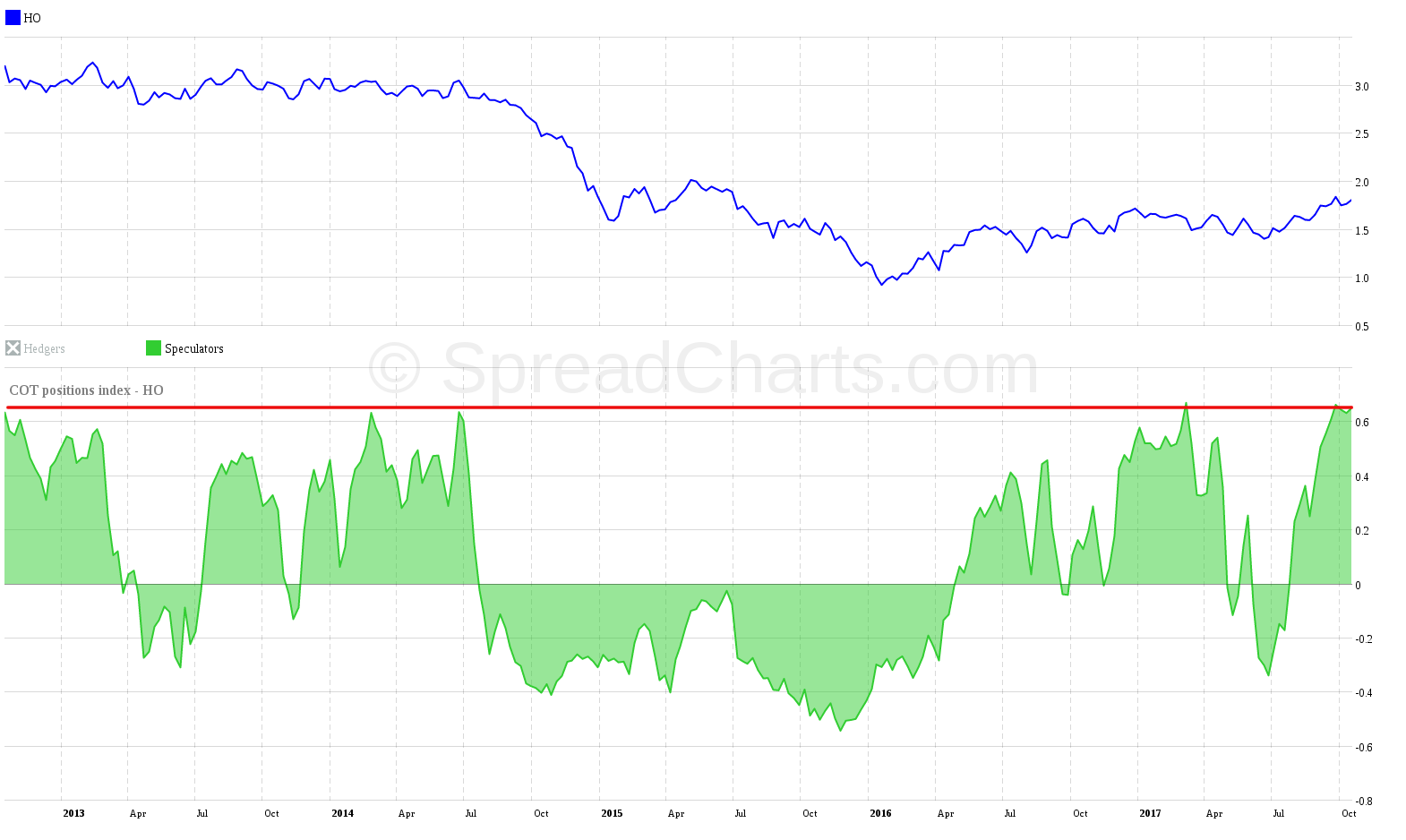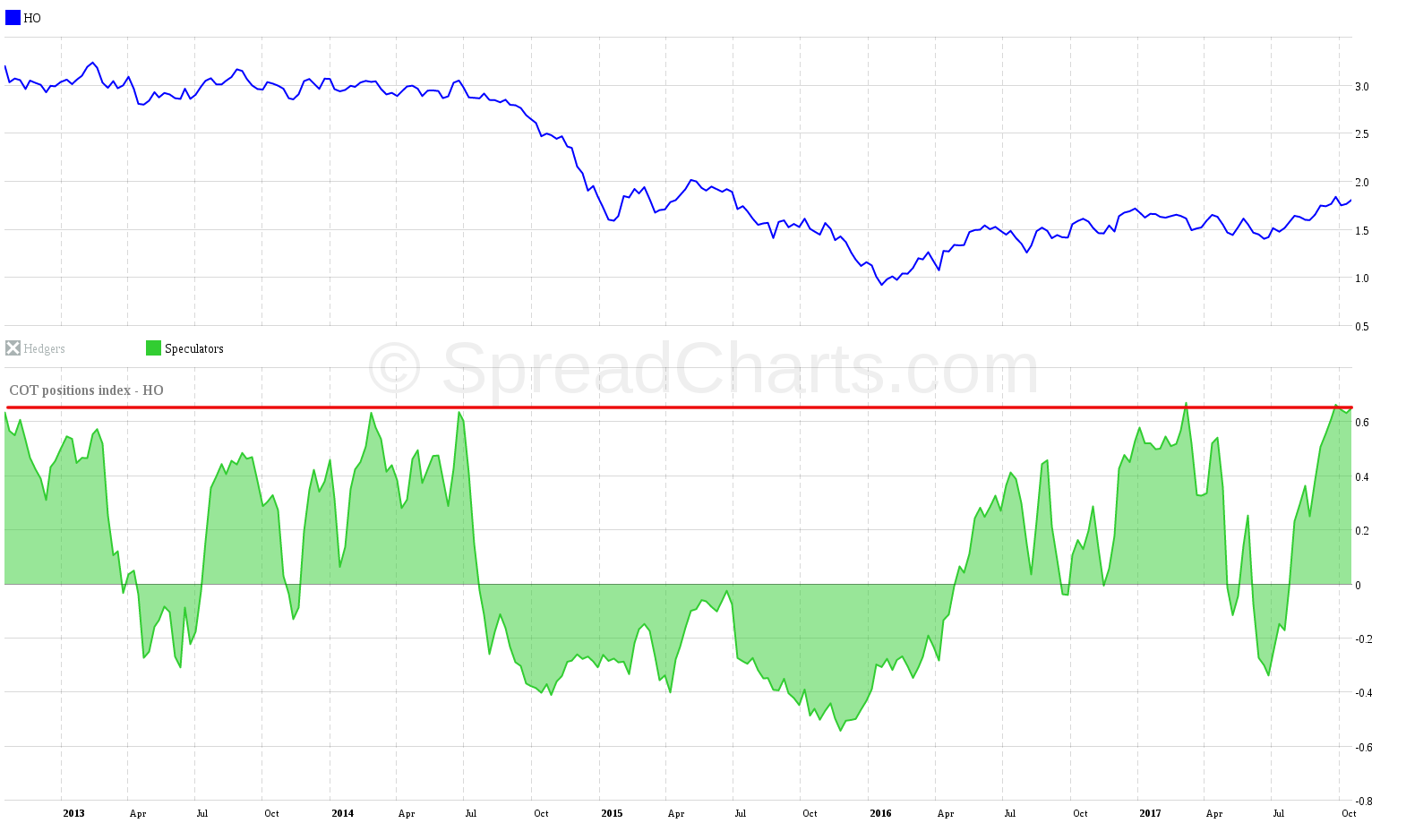 Despite these great indications, I have decided not to go for this opportunity. The reason is in the oil analysis, you could see in our video few days ago. Based on fundamental analysis, we can even expect the turn of the market to backwardation. This would most likely also impact petroleum derivatives such as gasoline, fuel oil, etc., and this will affect their bear spreads too.
Beware of seasonality
Looking just at the seasonality does not seem to me as a good idea. I have also pointed out in my course at this situation – seasonality is a great complementary analysis. But it works only until there is some fundamental change in the market. And right now, it is very likely that we can see how the energy market is changing. However, the seasonality does not give us any notice.
Of course, I'm not saying that bear spreads will start to fall tomorrow. In the short term, energy can still be narrowed and the spreads will grow further. No one can know for sure where the price will move in a short time period.
Increased risk
But what is clear from my point of view, is the increased risk in the longer term. This risk is significantly higher than before and it is unproportional to the expected profit. There is a strong trend against the bear spread, that is supported by a strong fundament. And for that reason, I have decided to stay out of the market for now. In addition, the energies can be very wild even in normal situation. They might not be as smooth as the bear spreads on corn, which are usually slow and lazy.
For these reasons, I have also decided to step out from the small position on gasoline bear spread. For the short time I have speculated on the effect of the calming panic after the hurricanes, which have sent the price of gasoline sharply up. Then I have expected that the market will slow down and bear spreads will grow. However, the increase was small compared to its normal potential. I managed to get out on breakeven, therefore it's neither a profitable nor a loss-making trade.

Our forum also discusses a lot about whether COT analysis can be used on energies. Personally, I use this analysis and I think it works great on energy. However, it is necessary to compare the correct quantities. But that's for the next time.