Precious metals again did not disappoint me at the end of the year. In December, they began to grow rapidly, as it is usually at the end of the year. We were expecting this as you could see in the Spread Report, where we have analysed in detail the silver with the expectation of the growth.
Gold has also done very well. It climbed to $ 1320, leaving easily behind the strong barrier of $ 1300.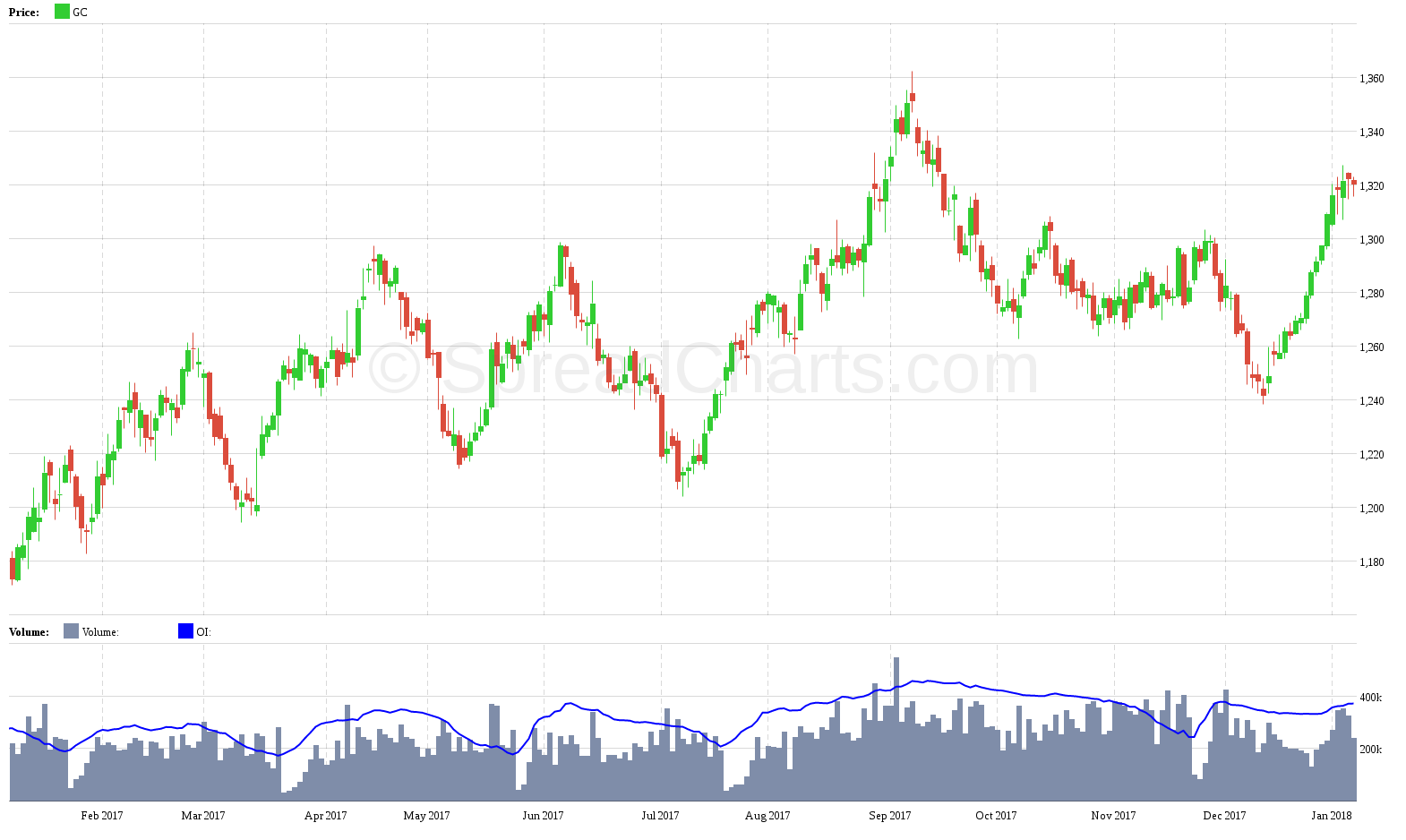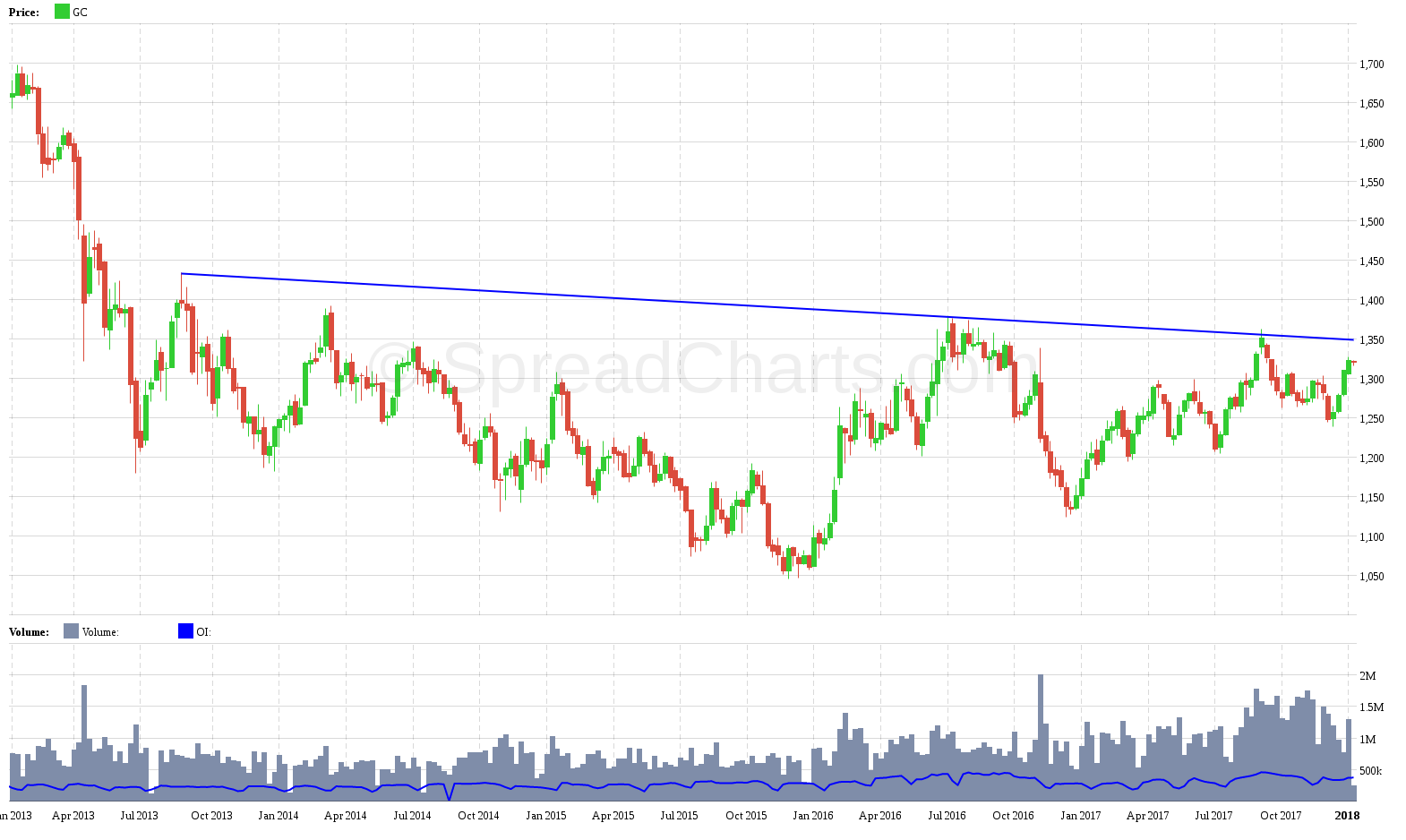 Is it still worth going long?
Some of you have asked me if I think that precious metals as suitable for the long position. In my opinion, certainly not at the moment. The market is showing momentary weakness that is visible across different analyses. This has greatly increased the risk of a direct correction. But I do not expect any long-term decline, but rather a correction that could only bring interesting opportunities for longing.
COT analysis
Let's look at the big players, especially big speculators. On the chart, we see the COT index of positions whose value climbed back to 0.8. Although we are not in any extreme yet, the curve is rather in overbought area. When we look at the past, there was often at least a correction at this level, usually coming quite quickly.
So, this is the first signal for me. But even bigger exclamation mark I see in the second COT indicator – traders index, whose value grew even more. Here, too, we find a situation where corrections have been coming at the same level.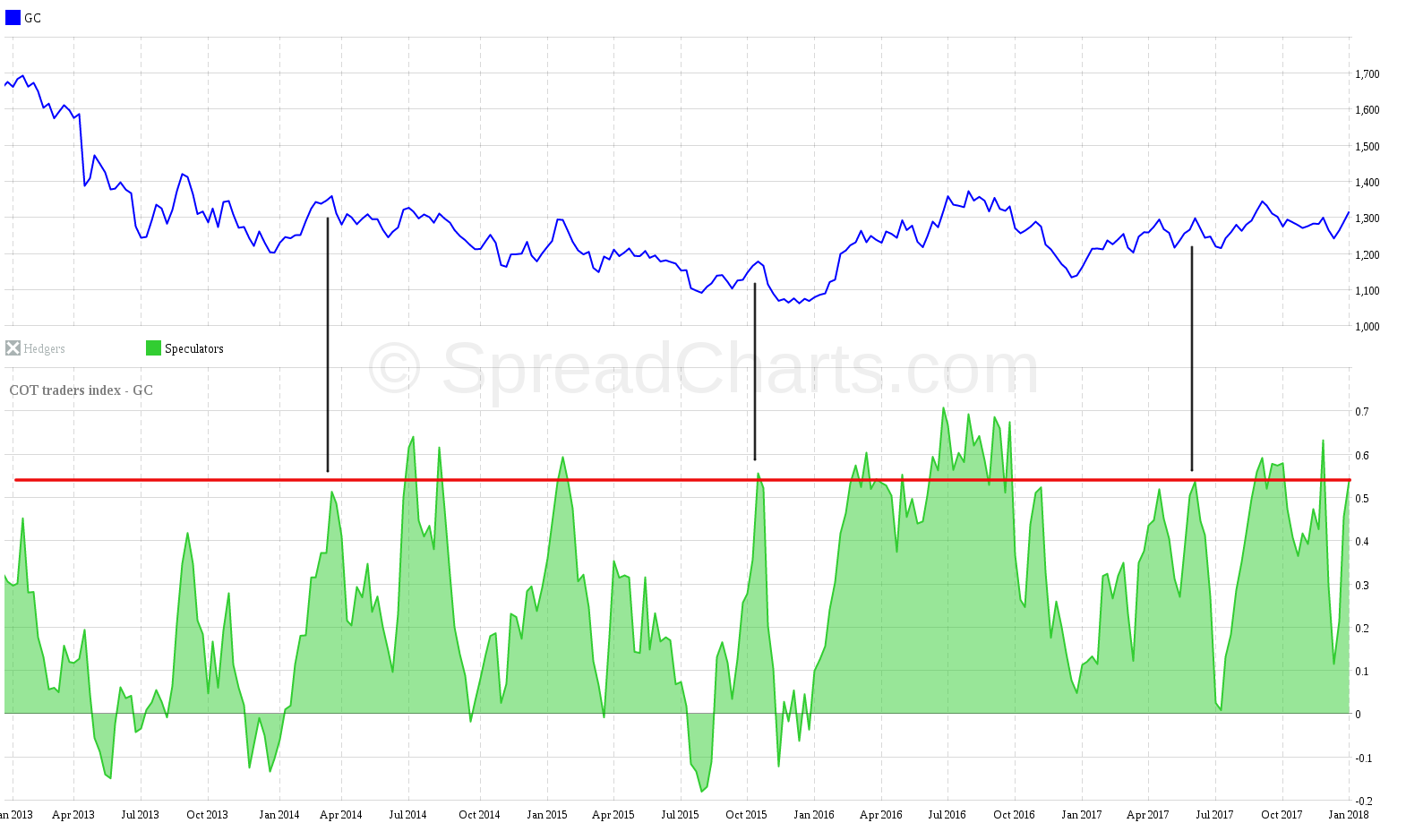 Market Structure
But that's not all. The market structure that helps us to look "behind the curtain" suggests a weaker market than it seems at first glance. The closest part of the term structure, which development is displayed through the nearest bull spreads, does not behave as expected. So sharp and especially short-term growth that we have seen on gold over the past few weeks should also surpass the contango, which usually protects the bull spreads from growing. But as you can see in the following chart, it is not happening this time.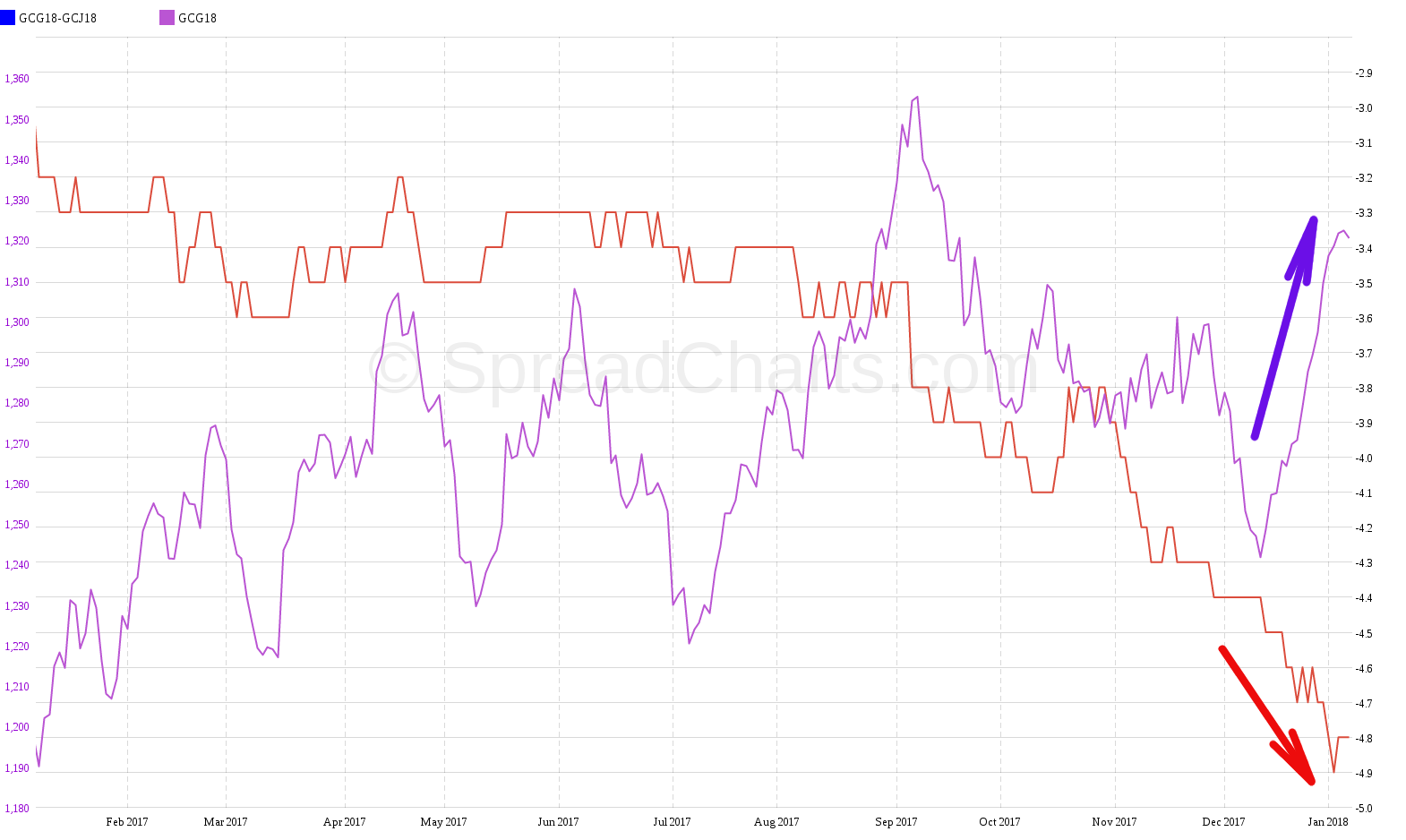 Of course, it may well happen that gold will continue to grow and test the latest price level on $ 1360. However, the risk correction is now too high. That is why I would definitely avoid buying at the moment.