I decided to write an article about the new version of the StrategyQuant, which is now close to be released. How does the new version look, how was the development, and what will you find inside? Let´s take it step by step.
Development of StrategyQuant 4
The work on SQ4 has begun for our team of programmers several years ago. It has been 4 years now that we work on it. It's a long time, but it has its own reasons. The main thing is that we have faced two great challenges:
Modular solution
Backtesting kernel
The goal is that the new version must be easily expandable with libraries / scripts and the kernel must be able to completely backtest all types of strategies. And something like that is a real challenge. The other thing is that StrategyQuant is a very extensive tool, so just the program's debugging takes a lot of time. We are now basically at this stage.
The good news is that most of the bugs have already been already repaired.
New features of the StrategyQuant 4
Here are some of the main features you'll find in the new version. I will not discuss on them in depth, this will be goal of other articles.
MT5 support
We have had a great demand for MT5 (mainly from Asia), so we have included it.
Multi-timeframe and multi-symbol strategy
In SQ4, you can build strategies that follow multiple markets simultaneously, such as EURUSD and GBPUSD. The number of markets is not limited. Also, you can combine multiple markets and more timeframe at the same time.
More OOS
You can now have more OOS, not only at the end or at the beginning of the data, but also, for example, in the middle. You can then set OOS for the time of growth, decline and stagnation and watch the market behaviour in these situations.

Significantly faster backtests
We accelerated the backtester and managed to test more than 30,000 strategies in one hour (EURUSD H1) and on one core.
Custom indicators support
This is what many of you have been waiting for. You can easily create custom indicators using Java snippets. And we will regularly add new ones into the program.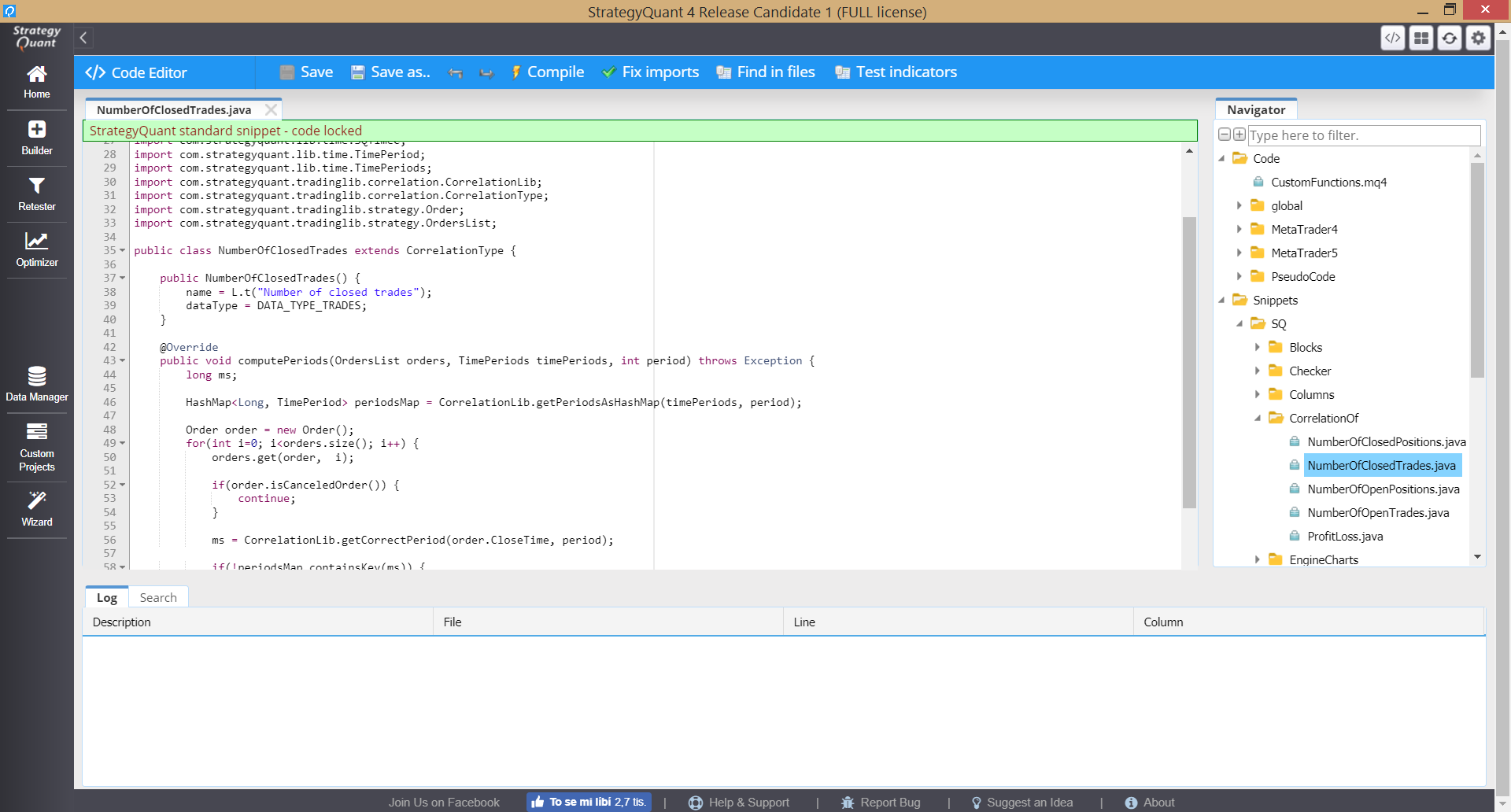 Viewing the trades directly on the chart
This was a very common query. You can now view the trades directly on the chart. You can also display all the used indicators in the chart.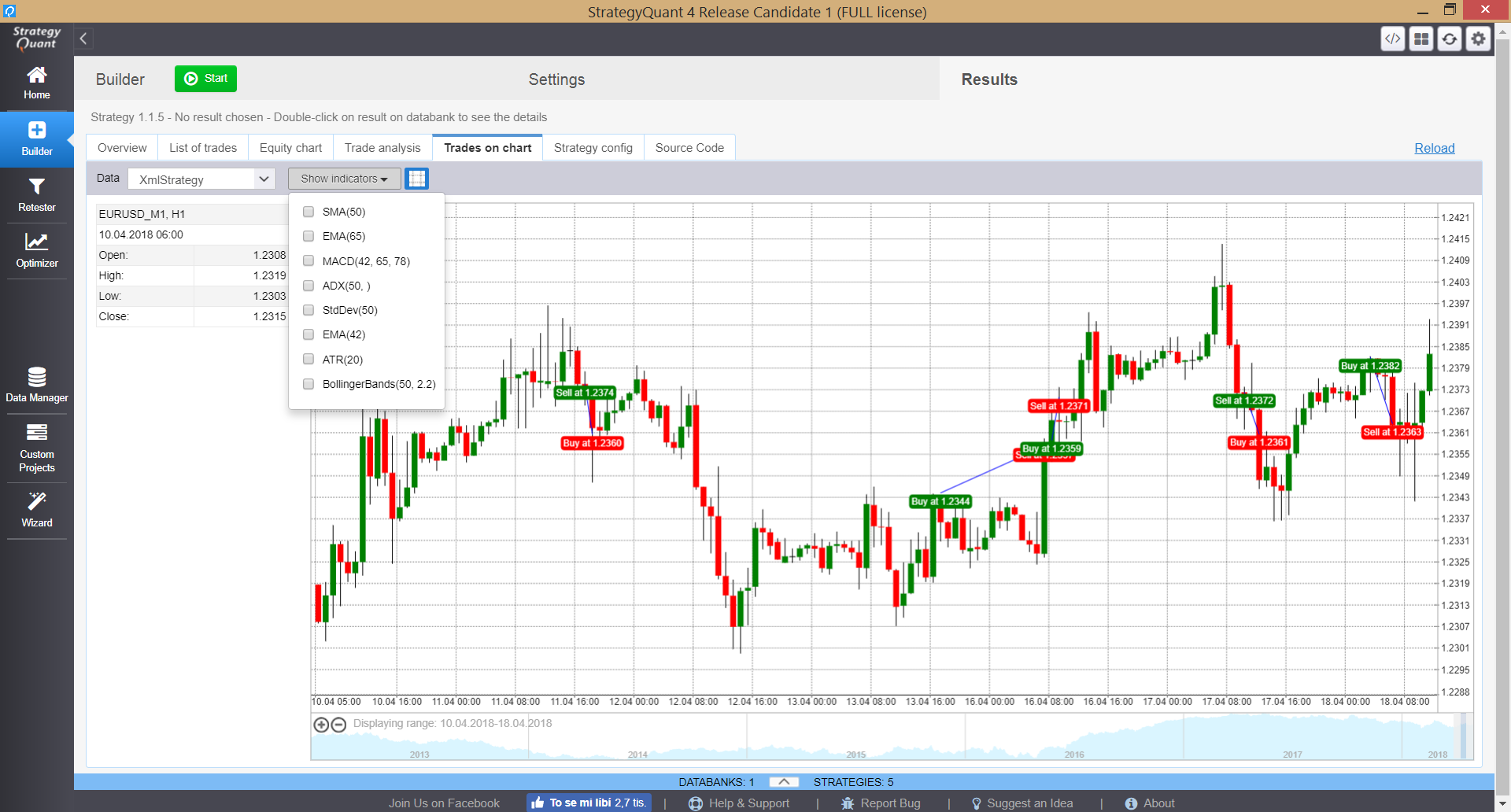 And that is not everything …
There are of course more features – automation of workflow, multiple building blocks etc. But this is for the next time.
Where to get StrategyQuant 4?
If you have the full version of StrategyQuant, the current version of SQ4 (still in development, not yet 100% complete, but most features are working properly) is available to you. You can download it here: https://strategyquant.com/betaversion4