Philip Morris has recently announced their results. After five quarters, when the company's profits had been worse than the analysts' estimated, the company overcame it and, thanks to tax cuts announced a slight increase in the 2018 earnings prognosis.
Result? Drop of the stock prices by 15% and the company deleted over 20 billion of market capitalization. This is the largest one-day drop for this share over the past 10 years.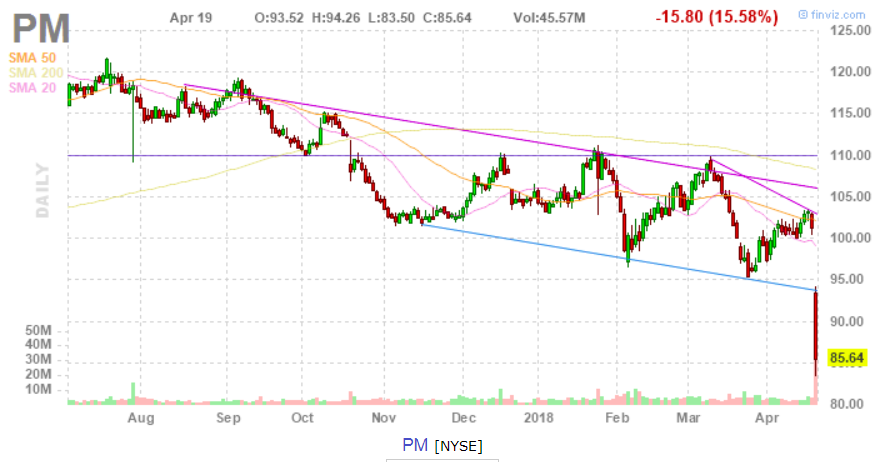 Why there has been such a big drop?
Profits were above analyst expectations, sales below. Both were on practically same level as during the last year period. A year ago, the share price was around $ 110. At first glance, the share price could be at a similar level, especially when the basic stock's parameter is not overvalued (P / E = 17.5, before the price drop was 20.5 (which corresponds to the market situation).
The problem is elsewhere. Quarterly results show that 60% of quarter-on-quarter turnover growth and full profit growth were only due to the dollar exchange rate and the rise of the cigarette prices, especially in the EU. The number of cigarettes sold dropped, even more than the analysts had expected. It signals a deterioration in the revenue prospects for the future.
As a result of all this, the share price dropped by more than 15%. Whether to follow the price drop correction is difficult to predict.
In this example, it is nice to see that one number is not enough. You need to analyse the situation in depth and then you will find out that not every glitter is gold.